Yesterday B has his last t-ball game. He is so serious while playing t-ball. I love to watch his face.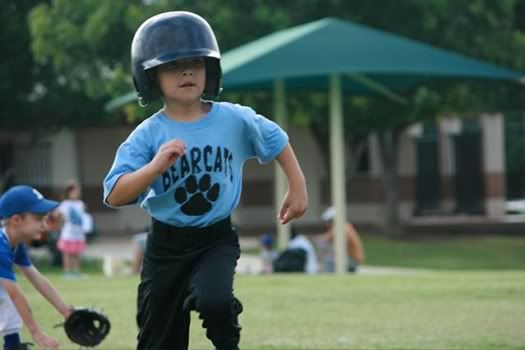 He got a trophy and a cupcake at the end of the game. He was happy.
At some point in the game I noticed a bunch of the boy siblings running over to the other teams' side, standing around and running back. I asked around and found out that
Adrian Beltre
, Texas Rangers 3rd baseman, was at the game watching his son play. He was kind enough to sign gloves and balls. The other team's coach told the dads on our team so I guess he doesn't mind too much.
Such an exciting brush with fame. He seemed so low-key and nice to the kids. So different from the
Dallas Cowboys star logo
on the field of B's first soccer game.