B had his very first soccer game ever last night. Boy was he excited.
It was a Friday night game because the opposing coach was none other than Jerry Jones, Jr.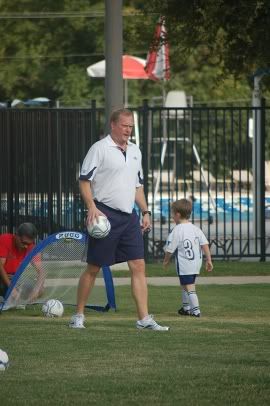 His dad wasn't there but he did get a Cowboys star painted on the field. Can you believe that? A star on the field for PreK soccer!! B was in awe.
B ran very well in his game. He's quick.
But he's got to learn to go for the ball. He kept running away from the action. I decided he was trying to get open for someone to pass to him. He stops and watches when the other team has the ball. He tried to get the ball away once.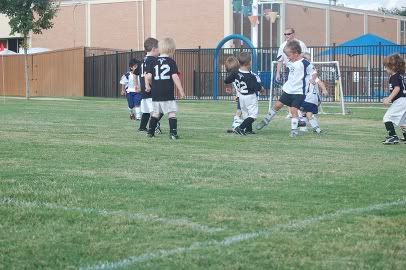 He actually missed and ended up hip checking the other boy.
The best part of the whole game was that he came off the field elated. He is so excited to be playing soccer.