We did things differently this year. We went to
Maggiano's
for lunch. We had too much going on this year for the commotion and mess of trying to host the meal. Eating out was so easy and the food was wonderful!!!!
I loved waking up and enjoying the morning vs rising early to start cooking. We took a family walk, our own personal
Turkey Trot
, so we didn't have to deal with the crowds downtown.
After eating the family came over to watch the Cowboys. It was a lovely day and everyone (I think) had a great time.
We have so much to be thankful for...
Having fun making things:
Losing a front tooth with the second one just hanging in there:
Celebrating turning 4 and a brand new football shirt: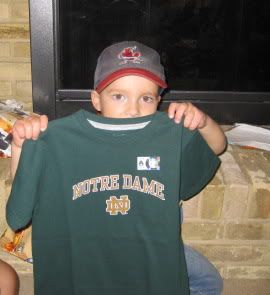 Most of all being thankful for our family!