We are a baseball family.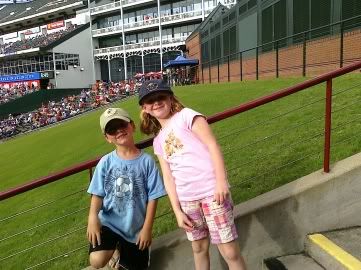 Everyone loves going out to a game.




Last Sunday we headed out to the Ballpark with S#2's family.




We sat in a new section, bleacher seats above the Rangers bullpen.




We had an opportunity for tossed t-shirts but no luck. Cousin E had fun jumping the fence to chase down a homerun but, again, no luck. Maybe next time!