Our Christmas wasn't so merry this year. When we were driving home from our day trip on Friday, DH called to say he was going to the doctor. Later he called to say he had the flu. He spent the next 3 days in bed dying. A ran a quick small fever and had a sore throat on Sunday. J woke up with a fever and upset stomach on Monday.
Before the illness spread, we managed to make Christmas cookies
On Christmas Eve our Christmas plans at the cousins' house were cancelled, we skipped mass and celebrated with the family via skype.
We decided to do a nice white elephant gift trade with the family. We skyped to the cousins, who in turn skyped to the Iowa cousins. With laptops facing each other, we were set. It wasn't the clearest picture, but it worked. And I have Fran's Chocolate coming my way soon! Thanks S#1!
J rallied and we had a nice evening. I made a mexican food dinner since we were missing fajitas with the cousins. A made hot chocolate, the boys readied the cookies and carrots for Santa and the reindeer.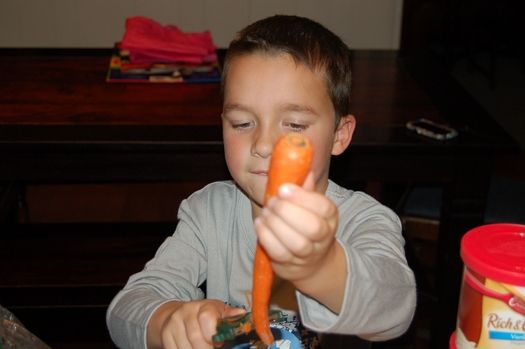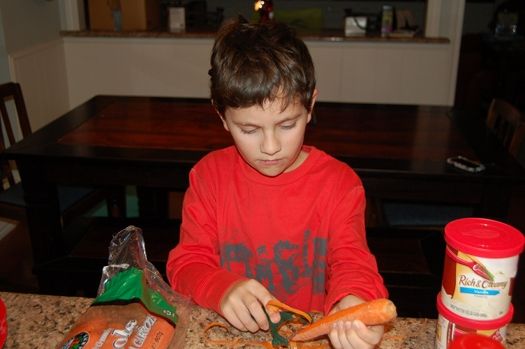 By Christmas Eve evening, I wasn't feeling so hot. I tried to pretend it was all in my head. I made cinnamon rolls for Christmas morning. I stayed up late to finish up last minute wrapping and get some laundry done.
By Christmas morning it was all I could do to sit upright and pretend to smile while gifts were opened.
Before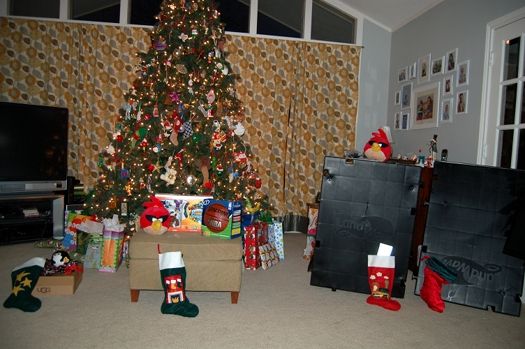 Frankie enjoying his new frog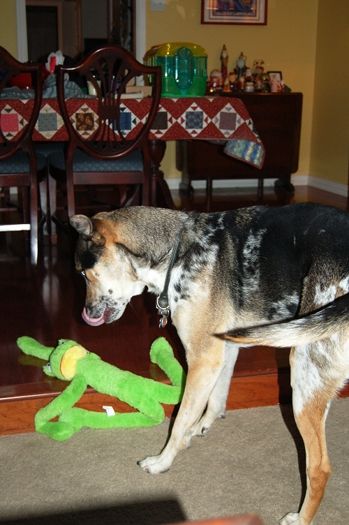 After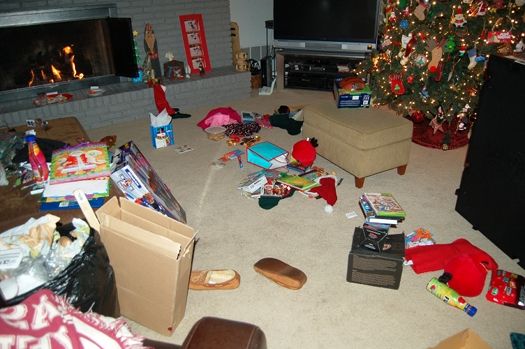 DH & the kids (who had recovered) headed to the ILs house to celebrate. DH apologized for ruining my Christmas. I reminded him that I never get a chance to spend a quiet day in bed watching whatever I wanted and sleeping as much as I could. A little flu wasn't going to ruin my opportunity. I watched the BBC miniseries North & South, the movie Sliding Doors and slept in between.
I almost slept through our white Christmas. DH sent some pictures of the kids playing, so I got up to look our our window and headed back to bed.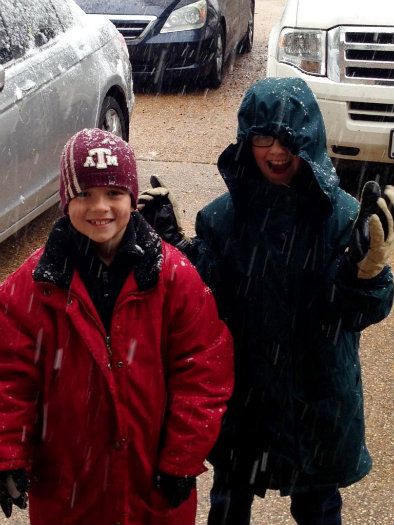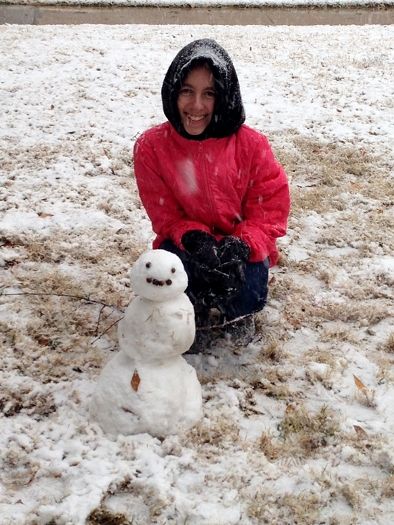 I spent about half of yesterday in bed. Today I'm up and moving. Kids are enjoying their presents, especially the air pogo. A knocked another item off the to-do-on-Christmas-break list, making crepes.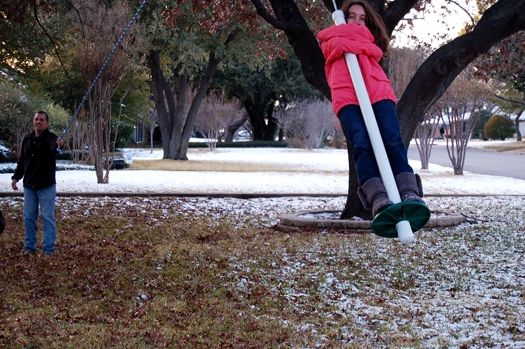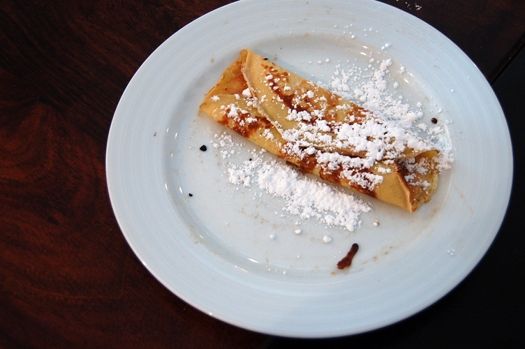 Hopefully the illness is over and we can enjoy the rest of our Christmas break. Unless I kill the children for asking again if we can go ice-skating/geo-caching/to-the-mall for the 800th time. Why did I ever let them make a to-do-on-Christmas-break list in the first place?