J joined the band this year. He is playing the bass guitar. Saturday morning the band played in the Richardson Christmas Parade. He & cousin M (who is playing the trombone) had to be there in the wee early morning so he could get a spot on the trailers with electricity. If we got there late and there wasn't room, he would have to walk and fake playing the whole way.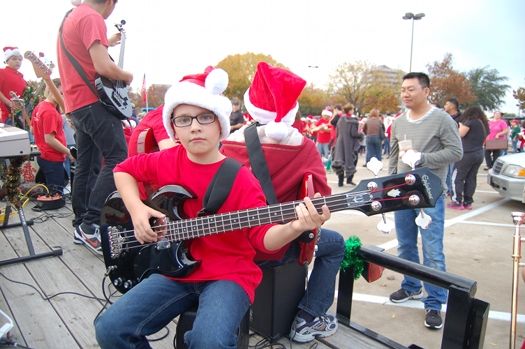 After finding J's spot on the trailer, M & I walked through the enormous crowd of parents and band members until we found friends.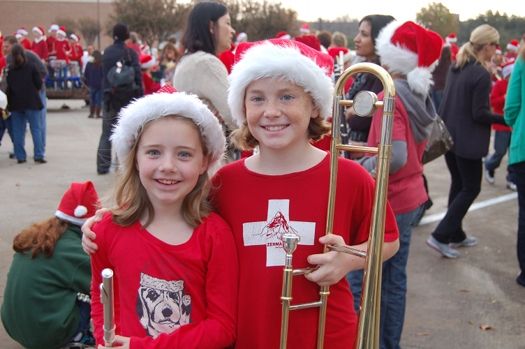 I left M with them so I could drive to the end of the parade before they closed the roads. I ran into the friends at the parking lot so we walked a 1/4 mile or so back and found a place to watch the parade. DH and S#2 and family met us to watch the parade.
It was a nice, but a very s-l-o-w parade. There were lots of gaps between groups. At least it was interesting.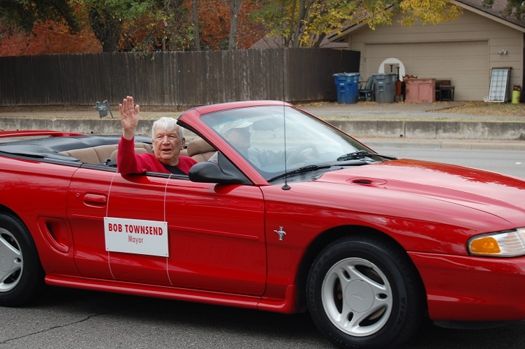 We all made it through the parade. Even cousin E, who sprained her ankle in basketball on Friday night (say prayers for her because she is suppose to run a national cross country meet in New Mexico on Saturday, she needs her ankle to heal quickly!), toughed it out. B just waited for the next group of people who threw candy. He ate a lot of candy.
The band (which is a combined band from all lot of private/Catholic schools in the area) was probably a quarter of the parade and it was the very, very last group. We were given an estimate of an hour and half for the total parade. We couldn't even see the band until after 2 hours and we still had to wait a good 15 minutes before they passed us.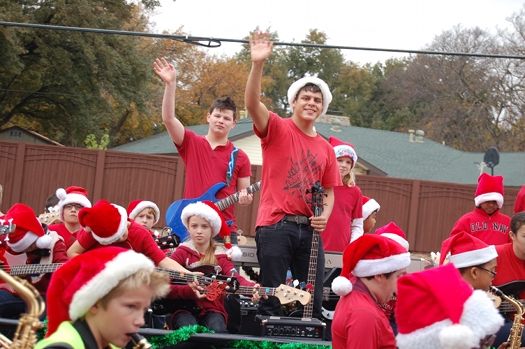 Can you see J in that second picture? He looks like he was done with the parade. They waited for almost 2.5 hours before they started the parade, but they time he got to us, he was pretty bored. I'm not even sure if he was still playing his bass. At least he perked up and waved when he saw us. M was still happily marching and playing her trombone.
Even though the parade was long, J enjoyed it. He is really excited to be playing in the band and he's playing and practicing willingly. It makes getting up early twice a week worthwhile.