This is my
fourth
Halloween
post
on this blog. I can't believe I've been doing this for this long.
Last night we carved pumpkins for Halloween. A was at a friend's house so I drew the face. She got home in time to finish carving.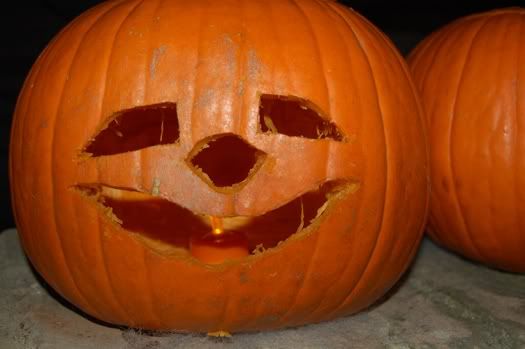 B drew his face all by himself and I carved.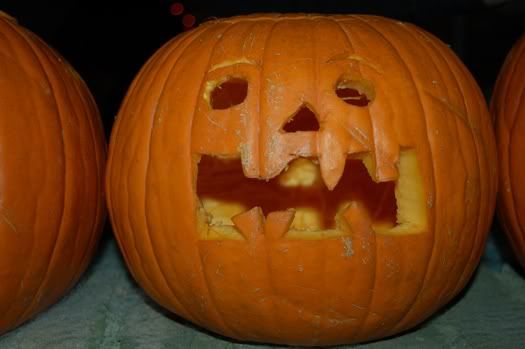 J, after lot of coaxing and telling him he could do it by himself, finally came up with a face design. He carved about half and his hand got tired so I finished it up for him.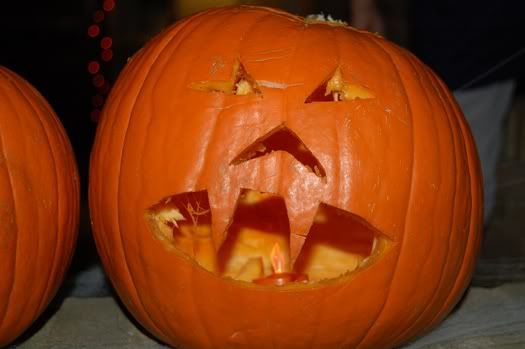 The kids and their pumpkins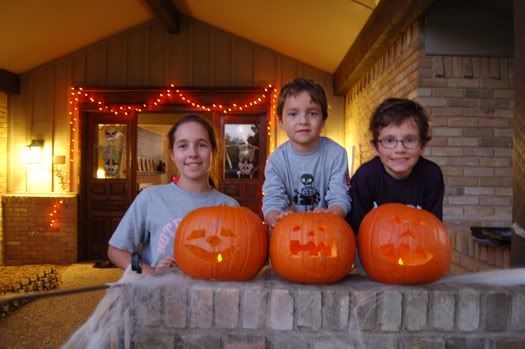 Here's pretty much the same picture from two years ago. My how they have grown.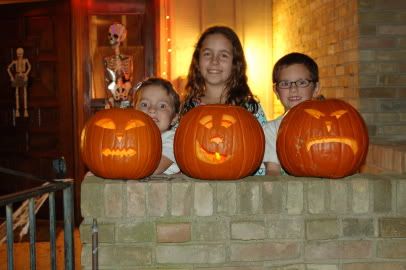 Here are my trick or treaters, Purple Cow, Scary Frankenstein/Black Hood Guy and Desert Commando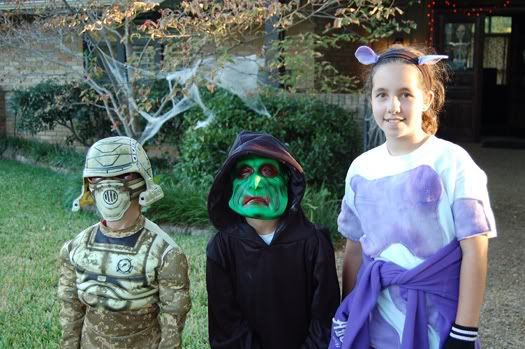 Here is J scaring the neighbors
They closed off a couple of blocks to cars for trick or treating. We went to friend's house for pizza & bbq dinner. After an hour or so of kids running around like crazy, I headed back home to hand out candy. DH stayed with the kids.
Handing out candy was interesting. I had just as many adults not in costume begging for treats as children. I really wanted to say something but I was nice and handed them one piece instead of two!