J is in 3rd grade this year so he got to go on the State Fair field trip. A's class was the first one to go on
the field trip
and it has become a tradition.
This year was even easier than when I went with A. So many parents volunteered to chaperone that I only had to watch over J. I think he had a good time. We went later in the run of the fair so most of the show animals were gone. I wish we had been able to tour the animal rather than the cotton gin demonstration we went to instead. Oh well, at least there weren't any awkward questions about bull body parts this year.
J at the milking demo




Boys at the Mounted Police sessions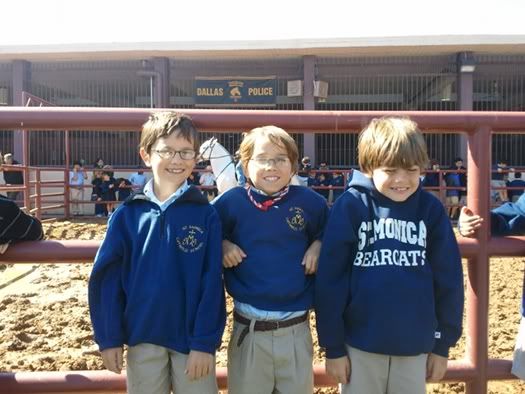 Boys in front of Boris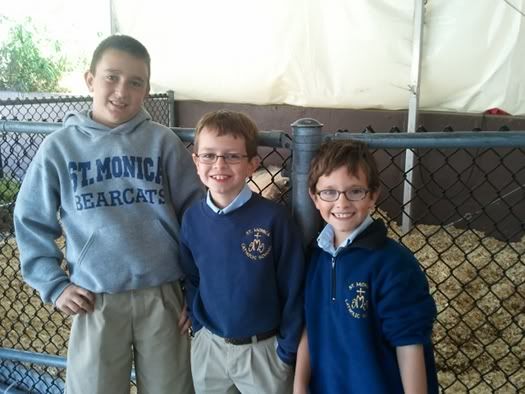 Boris (who is amazingly still alive after seeing him in 2008 with A)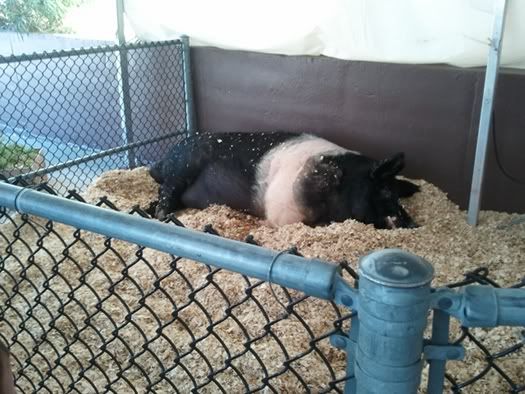 J feeding a llama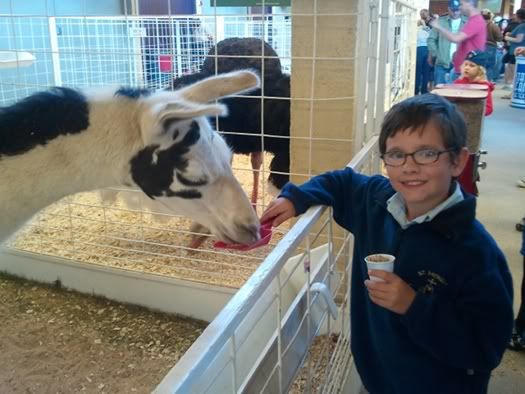 Evil ostrich pecking at the feed.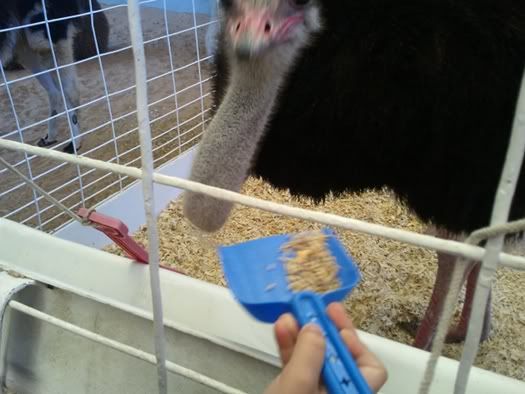 We did get to experience nature in the petting zoo. A goat gave birth. We were across the pen so the pictures are great but if you look closely you get the idea.
It's coming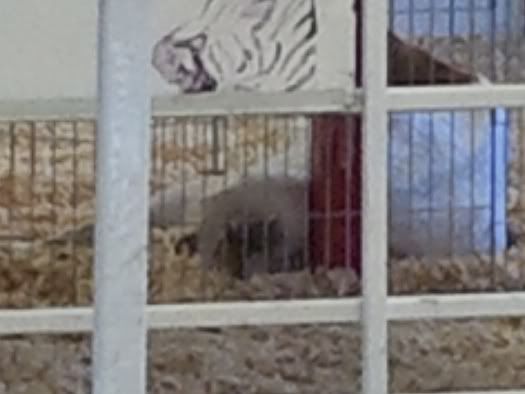 And it's born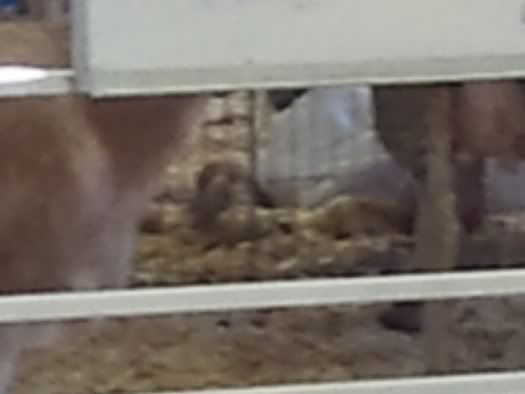 The boys thought it was cool until the nanny goat stood up and there was placental matter still exiting. That grossed them out and we moved on.