Saturday was the PTO's big fall fundraiser, Autumnfest. DH was the man in charge of Dad's Club volunteers. It sounded like a harmless job when he took it a year ago. Not so much. It put him in charge of set up and break down and clean up. He pretty much spent the weekend at school. He's already taken himself out of the job for next year. He volunteered to head up the beer tent, much more his style.
Saturday was a long day. We started at 8am for A's soccer game. Then headed to A's 9:45 volleyball game. We had a quick stop at home to change and play with the dog a little bit. Poor Frankie has spent a lot of time alone this week, he needed attention. Finally after 12:00, we headed up to school.
A took off the minute she got there and I don't think I saw her until she wanted more money a few hours later. The boys discovered the beauty of going to Autumnfest early, no lines.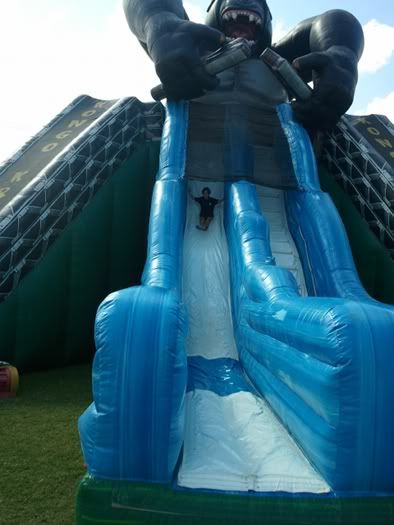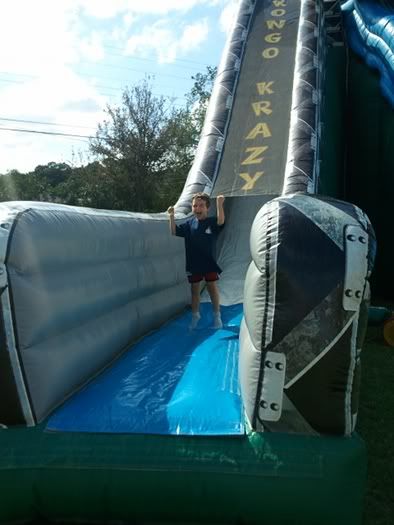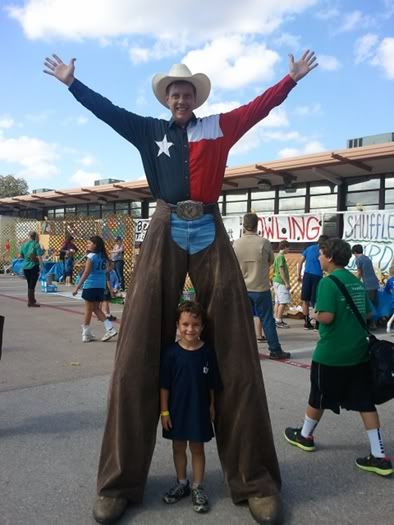 We left mid afternoon to go to J's baseball game. Boys weren't too happy about leaving but at least J's team won. We went home to change and headed back up to the school. Boys ate junk food. B played in the video game truck. J won at the cake walk multiple times. The secret is to get in line 30 minutes before it closes when they draw 10 numbers each round.
I finally took the kids home around 10pm. DH stayed to watch the end of the Rangers debacle and then helped with break down. He was out until almost 1am. It was a long day but a good one. I'm glad we have another year to rest before we have to do it again.