We have some problems with linen storage in our house. We have places in both the kids' baths, but they aren't super functional. The boys' bath is narrow and shallow, the stacks of towels fall over when you try to take one out. The cabinet in A's bath is over the toilet and we've had incidents of open toilet lid while getting out fresh sheets. Not good.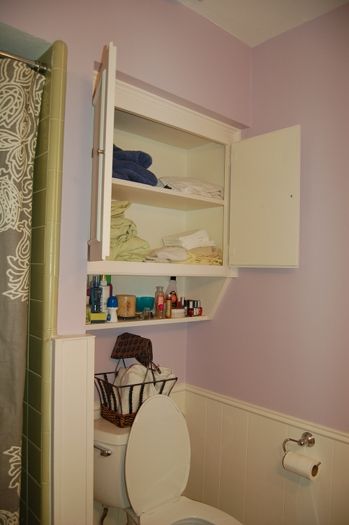 I decided to do something about it. We have a linen closet in the hallway but we use it for games. I realized we have a whole second half of the closet that wasn't being put to good use. The wrapping paper and supplies are on the floor and we had holiday door decorations hanging on the rod.
I could put this space to much better use. I moved the holiday door decorations to the spare coat closet by the front door. I had to do some thinking on how to handle the wrapping paper.
I saw this pin on Pinterest.
source
I looked on the internet. I lusted after the Container Store solution, but even with the Elfa Sale discount, it was still too expensive. I finally found a
ClosetMaid solution
that fit my budget.
First I sorted out the mess of all our wrapping paper. I put 3 rolls of baby wrapping paper in the donation pile. We don't have friends having babies any more, and if more do, I can use the 20 baby gift bags I still have.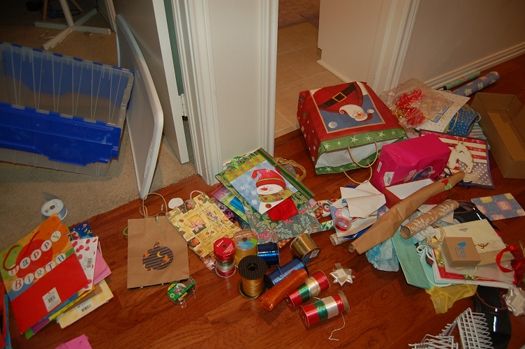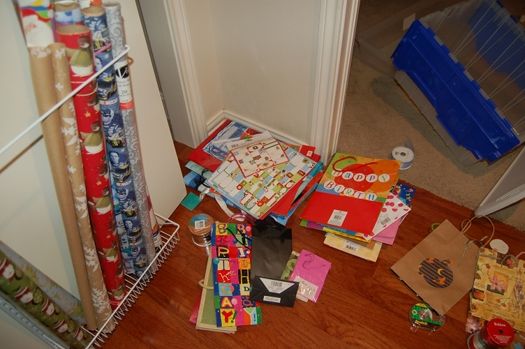 Once it was sorted, I figured out I needed hallow core door anchors to hold it all in place. Fast forward a week or so and I finally ended up with this.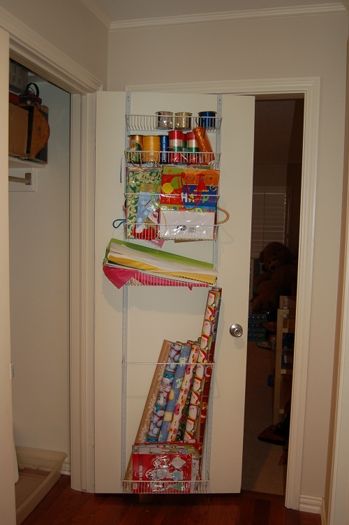 Wrapping paper is now organized and off the floor, now I just have to figure out how to build shelves to hold the sheets and towels. I'm looking forward to that project, but honestly, it will probably take another Pinterest Challenge to get it done.
Check out the projects from the Pinterest Challenge Hosts,
Sherry
,
Katie
,
Carmel
, &
Sarah