While A & J and I were throwing the tea party for S#2, DH & B were out camping for the weekend. It was Y Guides campout in OK.
It was a jam packed weekend of boy stuff. Hiking, horse back riding, bb guns, archery, fishing, etc.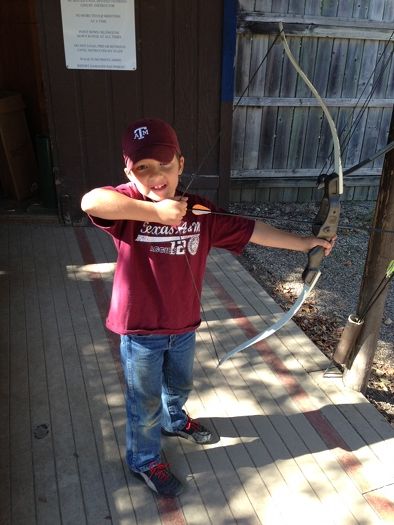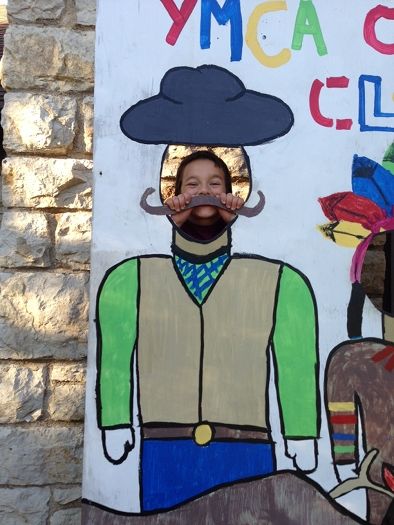 They came home around noon on Sunday. After finishing a school project and a quick rest, we headed out to a birthday party for a boy from B's soccer team.
His parents threw a huge party for their 7 year old twins. It was a Rock Star theme party, complete with limo rides (one black stretch and one while hummer), two DJs to keep the party rocking, wait staff, the street blocked off from traffic, and rocking tour t-shirts for the party favor.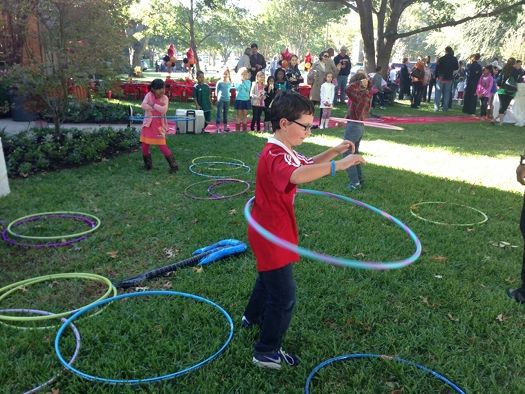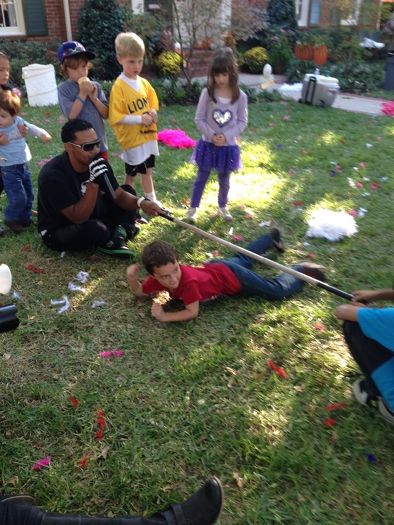 I'm not sure what the parents do, but there were pictures of the twins taken in the White House with George W and Laura. Whether or not you're a fan of Bush, the photo collection was impressive.
After the party we headed over to dinner at B's friends' house. At 7:30 I realized that it was getting late. I still had laundry and A had to study. We headed home and B practically begged to go to bed. It was a long weekend for him but he had a good time.