A & I did a photo shoot of the new orange bag this morning.
The photo shoot took awhile because the light was off, A kept talking which made for funny faces and then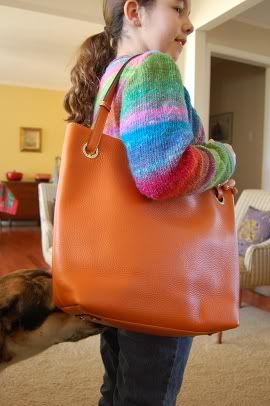 Frankie the dog decided to get a good whiff of her rear!
It was funny because we both decided we liked that picture best until I finally noticed the dog. We took a few more pictures so A wouldn't have to have a picture of the dog sniffing her rear on the internet. Of course I couldn't resist and it is out there anyway!