After the
party
and the
parade
, we still had a very full weekend.
J had his first basketball game.
They were beat, bad. One a positive note, they held them to 0 points in the 4th quarter and scored 2 more, so it was 19-6 final. It was their first game after one practice, which not everyone attended. The season can only go up from here!
That evening, B went to a Mavericks game with DH and boys from his Cub Scout den.
I think they had lots of fun and the Mavericks won.
Sunday after mass, we headed to the mall. DH took the boys to see the Trains at Northpark. The line was long and A has the Winter Mixer this weekend, so we skipped the trains and went shopping. I think the trains were about the same as
other years
. They did add the new Calatrava bridge to the display.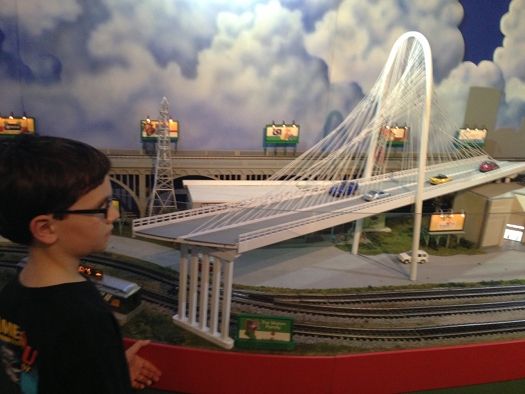 After our shopping expedition, B had his first basketball game.
It was also a loss. I don't know the score, but the other team had a first grade equivalent of Shaq. He was big, tall, had arm muscle definition, plus he could shoot. I think he scored 18 of their points. B did score one basket, so for him, it was a huge success.