My Friday started off bad. Lots of things went wrong. Luckily it got better.
J finished golf camp. He got the MVP of his group.
We went to see the
dinosaur auction exhibit
.
Trriceratops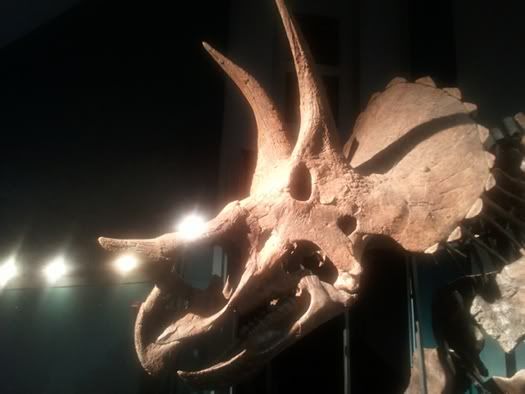 Brian & Megalodon



Giant Sloth - seriously giant, it was about 12 feet tall!



Fighting Stegasaurus & Allosaurus



Tiny stegasaurus head



Boys & triceratops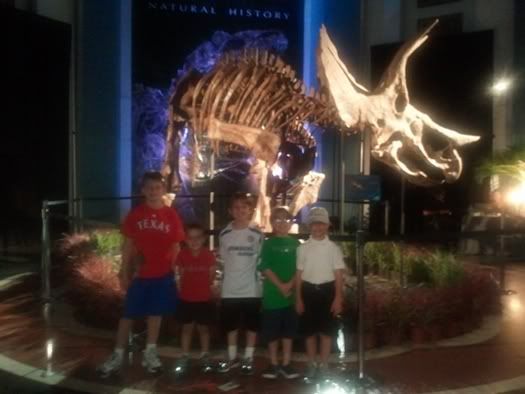 It was a cool exhibit, open free to the public. In addition to the dinosaur bones they have all kinds of meteorites, even some found by the
Meteorite Men
, beautiful gems and fluorescent rocks. If I weren't so busy tomorrow, I would be tempted to go down and check out the actual auction. It would be cool to have an apatasaurus leg standing in my front room.