As you all should know, the Dallas Mavericks won the NBA Championship this week. The whole city has gone crazy, the Mavs Nation is proud. Today was the big parade in celebration of their win. DH and some guys planned to go downtown to join the festivities. This morning we woke to to the news that thousands of people were already downtown waiting along the parade route. The other guys backed out and DH decided not to go. Other friends with tickets to sit in the AAC called and he took off for downtown.
He was a lucky guy in the right place and the right time.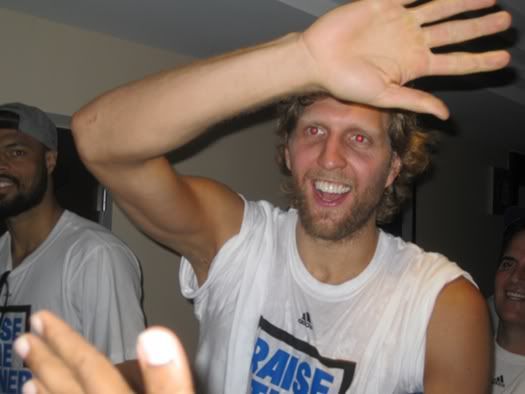 He got a high-five from Dirk Nowitzki. He also got one from Jason Terry and touched the championship trophy being held by Mark Cuban. Not a bad afternoon!