After our trip to the zoo, we headed out for haircuts. The boys needed them. Look at all the hair on J.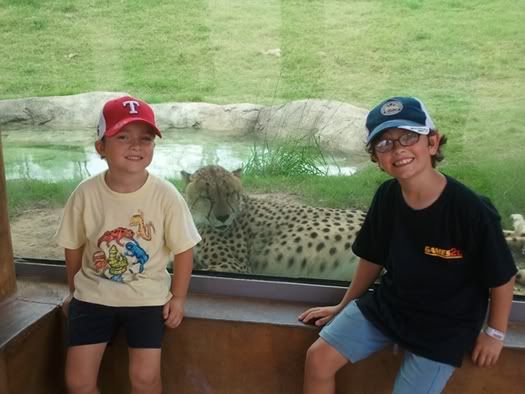 B makes haircuts look painful. He grimaced through the whole cut. Lucky for me there was a lollipop waiting at the end.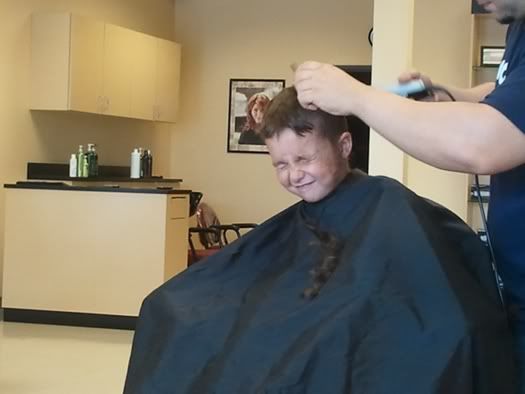 J picked a number 2. DH is so happy that the mop is finally gone.
Neither boy would allow me to take an after photo. That will have to come later. DH & I realized they look a whole lot more alike with shaved heads. We kept mixing them up when looking for them at the pool last night.