My BFF's sister was B's teacher this year. She deserved a great end of year-thanks for putting up with my kid present.
A couple of weeks ago, I ran into her at A's ballet recital rehearsal. She saw me knitting and oohed and aahed over the scarf I was knitting. I knew immediately what I had to give it to her.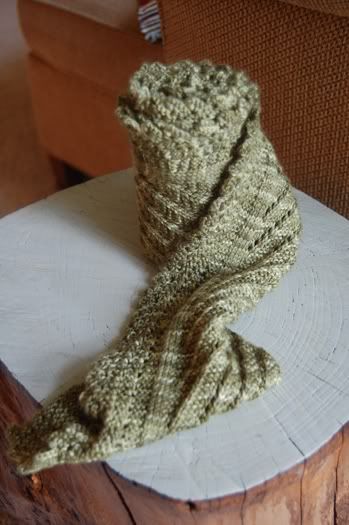 I think it will be lovely with her red hair and hope she can put it too good use next year in carpool line.
Details on
ravelry