Soccer season is winding down. We have 3 more games until we're done for the (outdoor) season. Baseball is starting up. B joined a coach pitch team and had his first practice on Wed. J (& DH's) team starts next week.
A friend of mine told me about the hitting rope they used when their son switched to machine pitch. It was a climbing rope on a swingset with a big knot in it.
We didn't have a climbing rope but DH improvised.
Drill through a baseball


Cut off the branches that are getting in the way


Hang the ball from the rope tethered to the tree


Hit the ball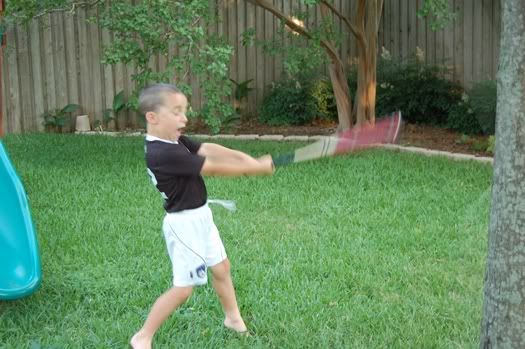 And again


And again