I love watching caterpillars turn into moths & butterflies. We've been lucky to have a
black swallowtail
and
polyphemus moth
transform for us.
After watching the monarch on the milkweed last week, I decided to check the plants for eggs. Yesterday I found one. I did some quick google research on raising monarchs and decided to try.
I plucked the leaf with the egg on it yesterday. It was completely white. This morning it had a black spot, so I knew it was close to hatching.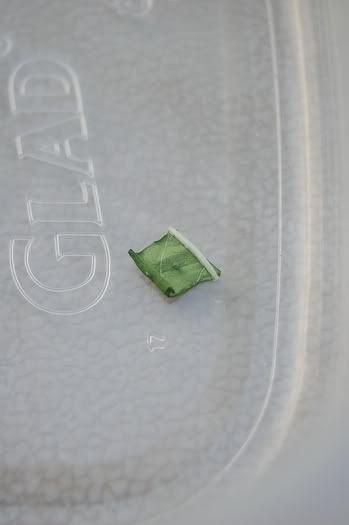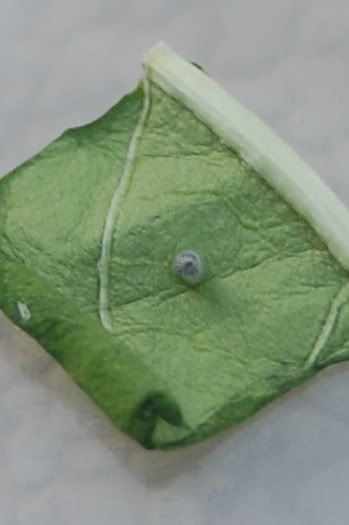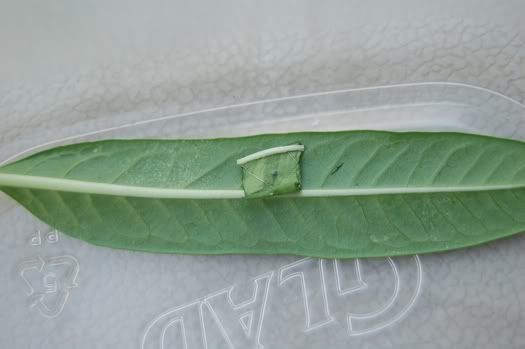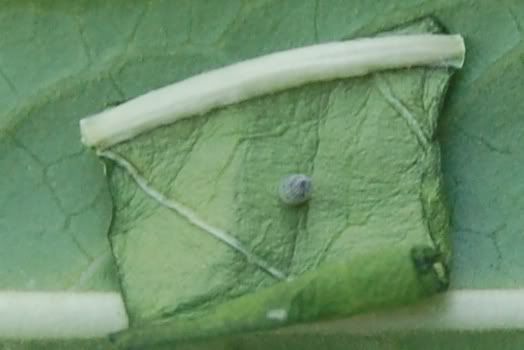 I was sitting at my computer contemplating working when I looked down to see the caterpillar coming out of the egg. Oh, so exciting!!!!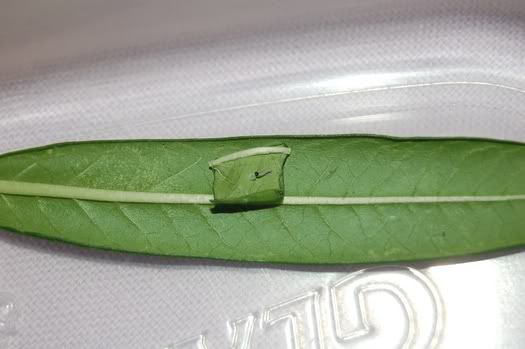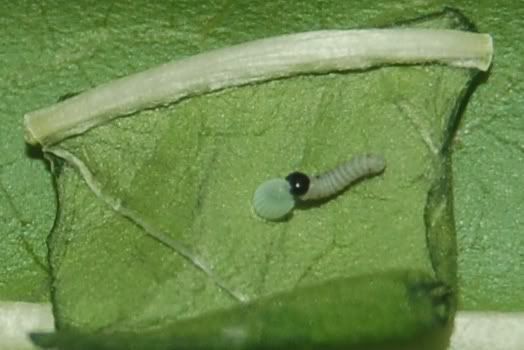 It is happily eating away at the egg sac now. I don't know if I'm going to be able to work today. I may be caterpillar watching instead.