Yesterday was A's 12th birthday. It was a nice day. Tuesday night her twin cousin called from Kazahkstan to say, "Happy Birthday, I'm 12 already and you're not.", and then called in the morning to say, "Happy Birthday, we're both 12!" It was just like when S#2 was in Bangkok twelve years ago and called to say she had her baby and then the next day A was born. Twin cousins one day apart.
A said everyone at school wished her Happy Birthday all day long. The caramel brownies went over well and there were plenty of extras to share with friends who aren't in her homeroom.
We went for an early dinner because J & DH had their first baseball practice of the season. She picked her favorite Italian place and had a huge plate of gnocchi.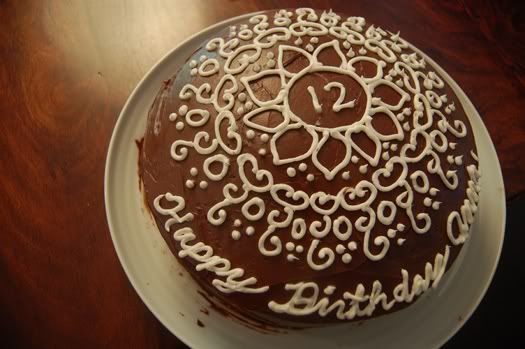 Of course there was cake
And presents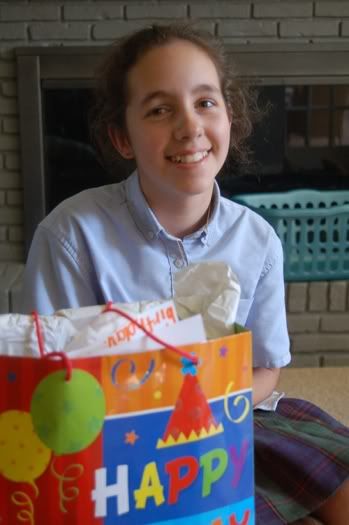 I can hardly believe she is twelve!