It was a gorgeous weekend, temps in the 80s, sunshine and pretty. That was good because fall sports have started.
A is playing volleyball again. J is playing baseball. B is playing soccer and flag football. J opted out of soccer and his baseball games are all during the week, so our Saturday schedule should be easier this season.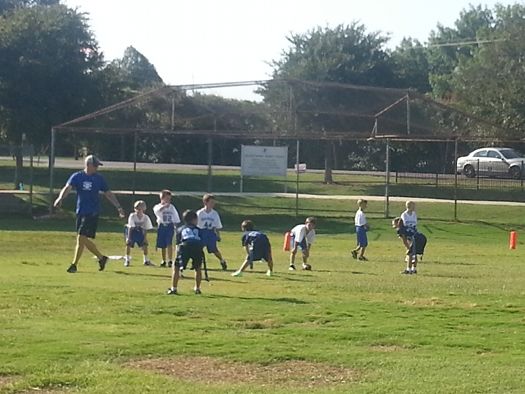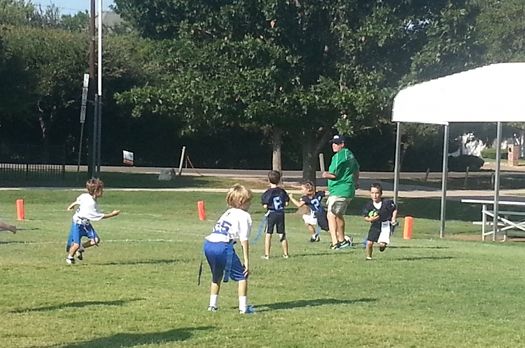 The second picture was their first offensive play of the game. Hand off to B and he ran the whole field for a touchdown. I watched instead of taking more pictures. They played against Jerry Jones, Jr.'s flag football team. B was excited, he wanted to do well against the Mean Machine aka Cowboys Jr.
No star painted in the middle of the field this time
. They played well and won 20-6.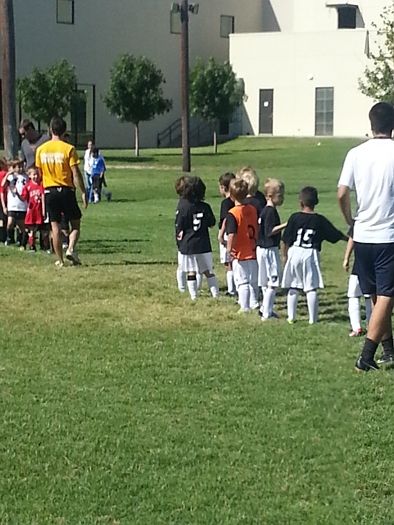 B's first soccer game, second one was cancelled for field conditions. They won 5-1. I talked through this game and only got a picture of the good game/hand slap at the end.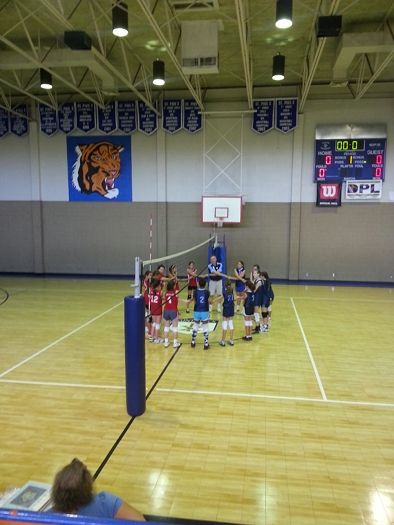 Volleyball didn't go so well. They've only had one practice so far and it showed. The coach is
kind of
very serious. He sent out a long email last night talking serve percentages, positioning, returns, etc. He also said that if you don't come to practice, you will sit out. Well, A has a conflict with dance class on Monday nights. I told the AD type guy before try-outs that she would not be able to practice on Monday nights. I sent a nice email to the coach saying we would try to get her to some Monday practices but wouldn't be able to make them all. Hopefully she isn't punished too much.
No pictures of J's baseball game. I didn't make it because I had to take B to flag football practice. I'll have to have DH take some pictures at the next one.