Or we're glad we went out of town because we didn't have air conditioning.
As our previous post stated, our a/c went out last week. We already had plans to go out of town for SIL & BIL's wedding vow renewal in Eureka Springs and a quick trip to the lake for Great Grandma's birthday party.
After suffering through a long night we got up early on Thursday morning and headed out for Arkansas. We stayed at the
Crescent Hotel again
.
We got there in midafternoon. We visited with family and then went out for dinner. DH took this picture of the kids dressed up.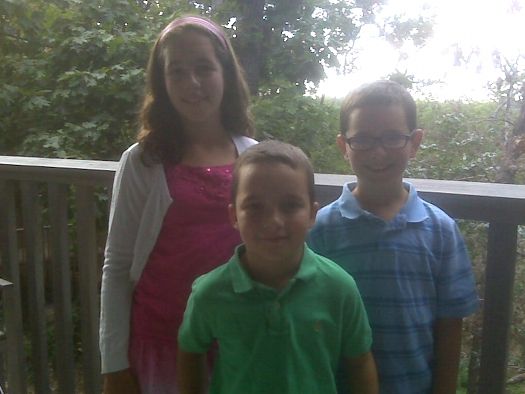 Hurricane Isaac reached Arkansas about the same time we did. It misted and rained for the next two days. It wasn't too bad and the kids got to enjoy running around in the woods, finding paths and sighting foxes and deer.
(Of course, that led to
this post
. I pulled 11 ticks off the boys, most of them located in the nether regions.)
Friday afternoon some of us headed into town to go shopping.
A got a sip of water from the fountain that is sourced from the springs in Eureka Springs.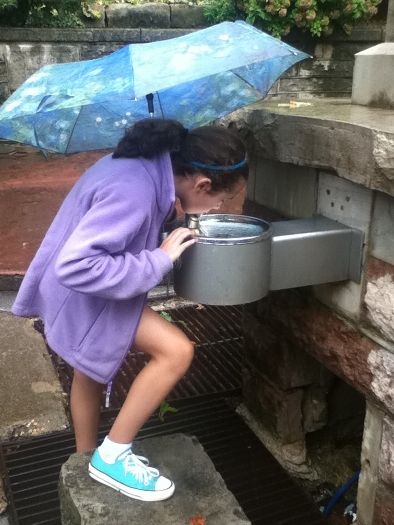 We stopped at the LYS but it was closed.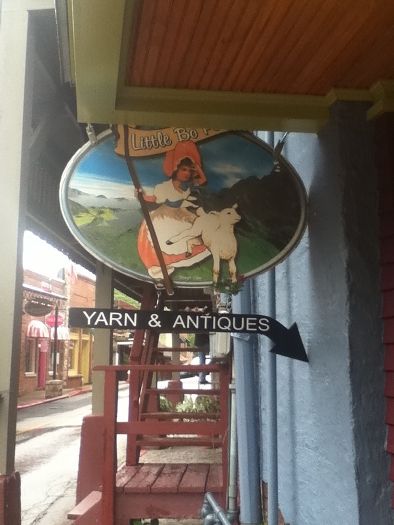 We waiting in a downpour at the trolley stop for a ride back to the hotel. It was one of the few times all weekend when it rained hard. Lucky for us, Aunt Sherry and Uncle Al drove by and picked us up.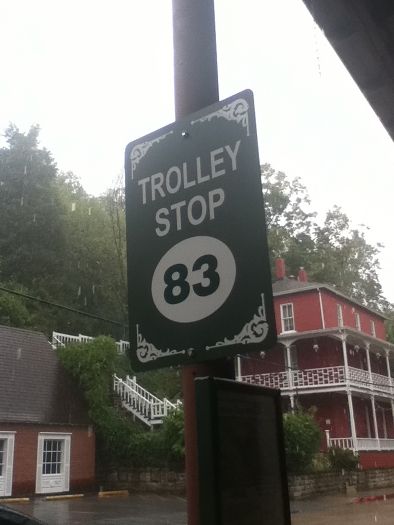 Friday night was the vow renewal ceremony. I was the official photographer. I was quite nervous, because although I like taking pictures, I am by no means a professional. I mentioned to A that I was a worried about how they would turn out. She told me that I'm not a professional and I wasn't getting paid, so just to do my best and it will be better than no pictures at all. Sounds like a parent advising a child. I listened and took a bunch of pictures and most of them turned out just fine.
Since I was taking pictures with BIL's camera, I didn't take many pictures at the reception. I did get this blurry shot of DH teaching A to swing dance.
Saturday morning we headed out to the lake. Hurricane Isaac reached MO just about the same time we did. We hung out under the cover of the dock
B amused himself (and everyone else) dancing to the music on the boat.
Luckily Sunday was a much nicer day. There was plenty of fun to be had.
Kids played on the hotdog.
A water skiied
DH water skiied and got up on slalom.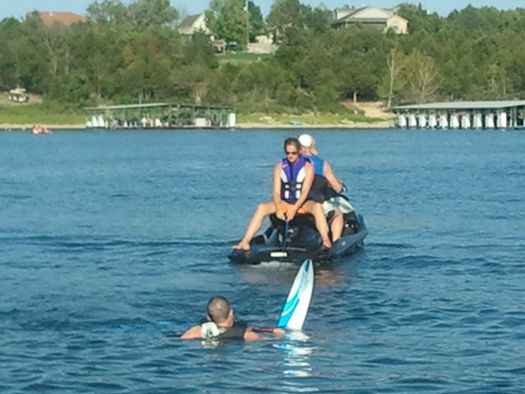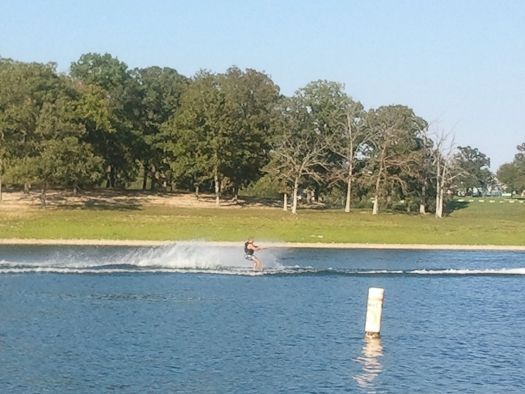 B practiced diving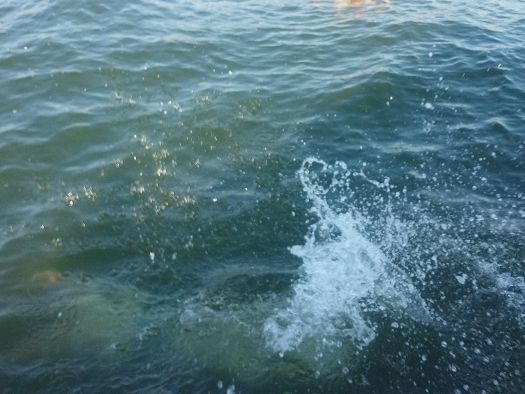 Kids went hotdogging behind BIL's boat.
Yesterday, we packed up and headed back home. Kids were sad to leave the lake and go back to school. I was sad to leave the lake and go back to a house with no a/c.
It wasn't pleasant last night. This picture was taken at 9pm.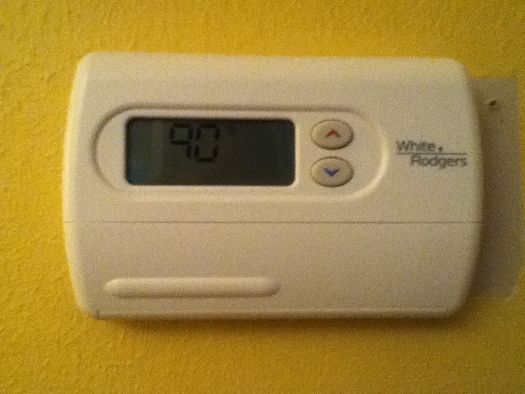 The second at attempt at homemade a/c didn't work any better than the first.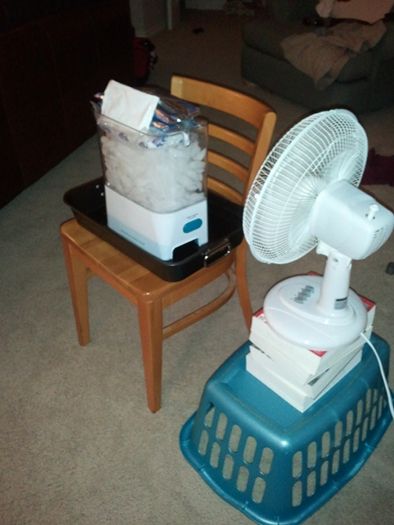 It wasn't pleasant this morning. This picture was taken at 7:30. No one got a good night sleep.
Mr. Kittle has been here since 8:00 am and I don't think we're anywhere near close to being done. It is suppose to hit 101 today. I am just darn hot.