Last night we had a free night and DH took advantage of it. He cooked his first meal on the Big Green Egg.
Jalapeno poppers were definitely the first thing he was going to make, no question. He asked me what he should cook for the rest of the meal. I requested hamburgers, but not frozed pre-formed patties bought from Costco. Yes, they are convenient and easy and not bad, but I wanted a real burger. I got my wish.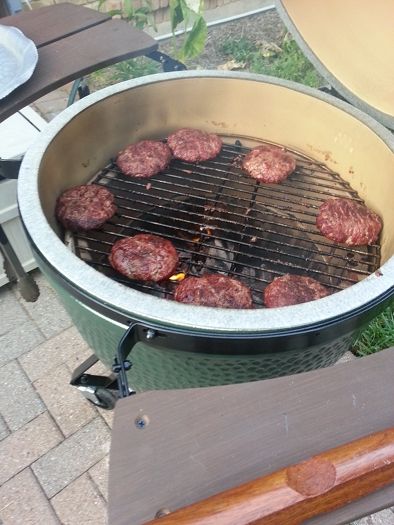 It was a very good dinner. We spent the meal passing around the catalog looking at all of the accessories you can buy to go with the egg. The kids want a pizza stone for pizzas on the grill. I think we need a cast iron grill and plan a steak dinner. DH wants to smoke a pork butt. I can't wait to try them all.