Soccer wraps up this weekend. J has one last game. One sport over and another one begins. Time for the 2011
baseball
parade
.
DH & J skipped this year to go to the Rangers/Yankees game. I took A & B to enjoy the festivities.
obligatory standing with the plastic flag shot



A, doing what she always does, reading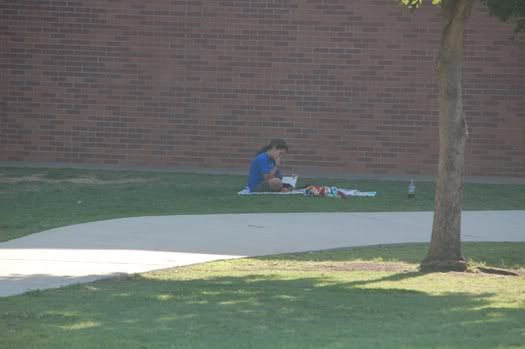 Near meltdown when I said no to the splash grounds this year



Walking in the parade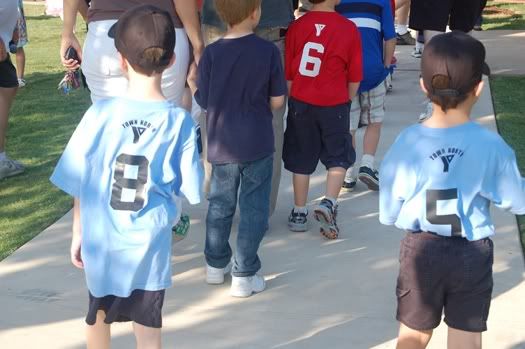 Despite the lack of water play, B had a great time.