Sunday was just as busy as Saturday. A & I had the mother/daughter tea at 9am. J's piano recital was at 2pm and the baseball parade was at 5pm. The parade was fun for all. I've got it down. I followed the parade 3/4 of the way around the track taking pictures and then A & I hoofed it to the food line, grabbed 6 burgers, a couple of plates of chips & as many waters as we could hold. The food lines are obnoxious if you wait until the parade is actually over. After the parade & playing in the baseball contest, the boys went to the splash zone and played in the water.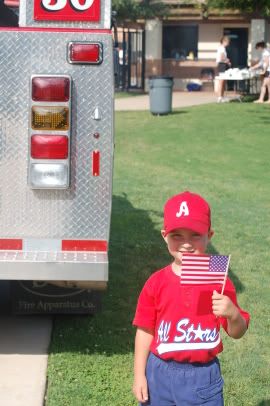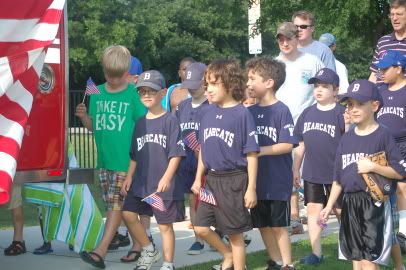 I can't believe it has been 2 years since we last participated in the
tball parade
. Look how they've grown!