A has been expanding her cooking repertoire lately. The practice is showing. She's becoming quite the cook.
She's been helping with dinner a bit. She's working on mastering garlic bread, although she needs to figure out the difference between a shake and a sprinkle of garlic salt.
Today she said she wanted an omelet. I wasn't up to making one so she asked if she could do it herself. She googled directions and made a salami & cheese omelet.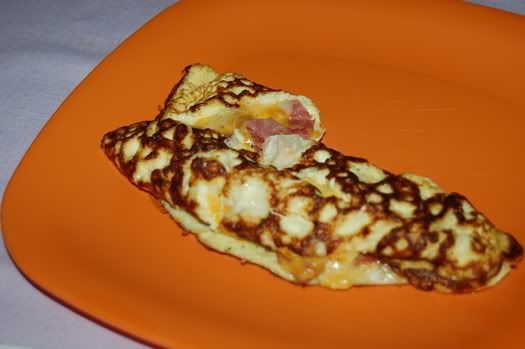 It's a little well done but it certainly looks like an omelet and it tasted pretty darn good.