Friday was the end of Cub Scout camp. J had a great time despite the heat. DH went out to volunteer for the day on Friday. He survived too. A & B & I joined them for a family picnic Friday night. It was stinkin' hot. 99 degrees and it felt like 110. Okay, maybe not that hot, but hot.
DH & J enjoying some shade.



J demonstrating the throwing thing they made (That's what he told me it was.)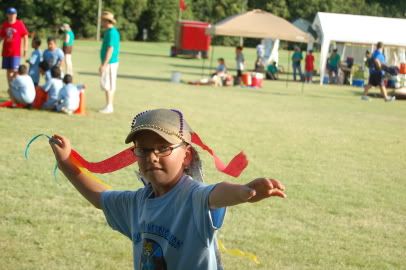 The pack picture (w/o J because he went to the car with DH to get something)



B hanging out with his sibling friends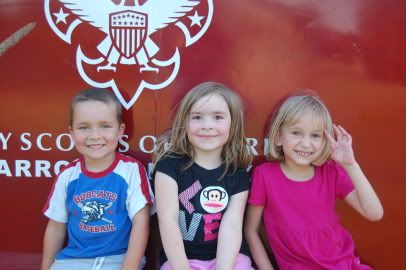 A brought her books and read in the shade so she was a happy camper.
I got my car back with the bumper all fixed so I was a happy camper too.