Day 6
The Character Breakfast
This was a Disney Cruise but we didn't participate in many of the typical Disney activities on the cruise. They had character meet-ups multiple times a day but there were always long lines. We attended the character breakfast the second day of the cruise and got all of that out of the way.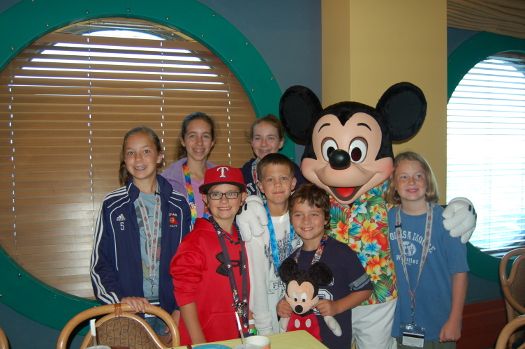 The waitress Shani made everyone napkin hats.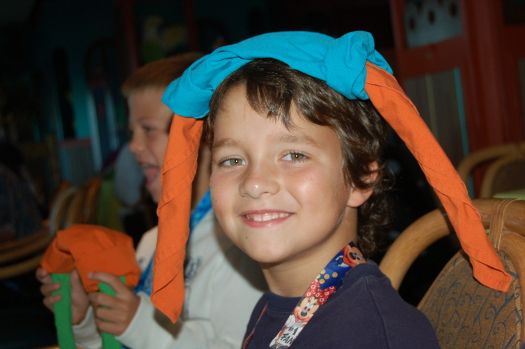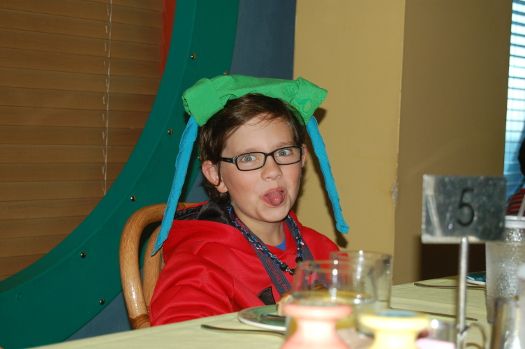 Not sure what this one was suppose to be, a pirate with big earrings??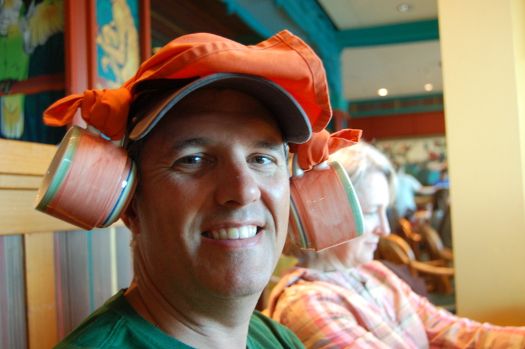 The boys didn't like their Goofy ears. Boys at another table had Peter Pan hats, luckily Shani knew how to make those too
We saw more characters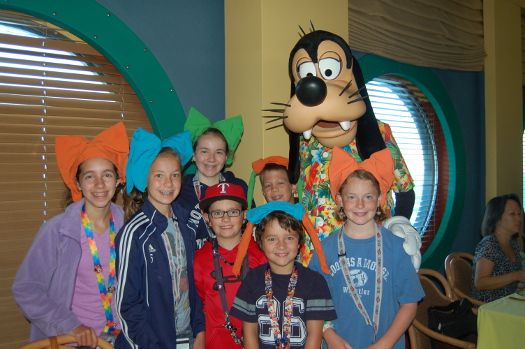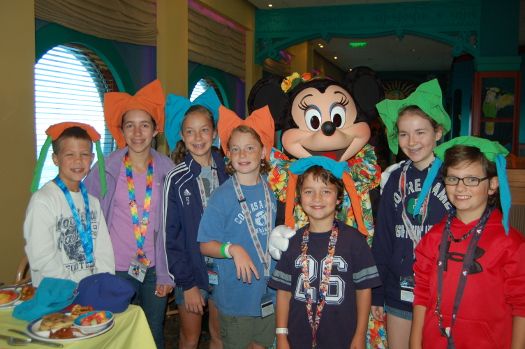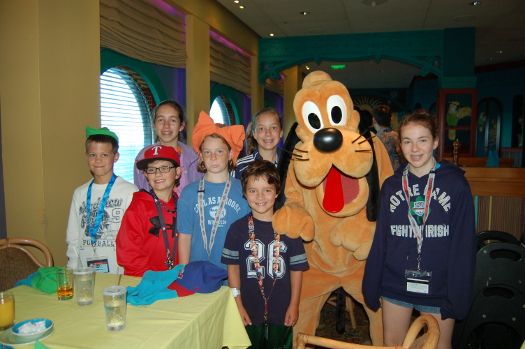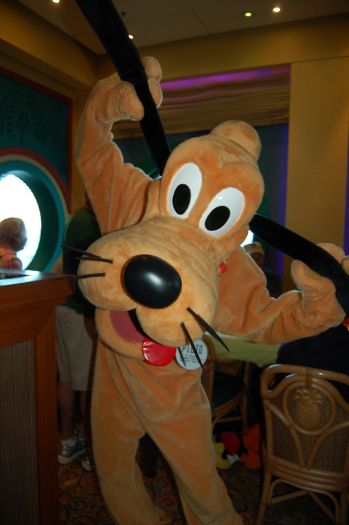 The characters were fun, too bad the breakfast wasn't that great. If there was one thing I would improve on a Disney cruise, it would definitely be the breakfast.