S#1 & family came into town for the weekend. They live up in Iowa and don't make it to Dallas very often. They arrived Friday night and the whole family came over to our house. After much food debate, we got pizza, Mexican food and hot dogs from the grocery store. Everyone was happy.
Saturday we spent the afternoon at S#2's house. The Rangers were on and the outside television broke. The men made a quick trip to Sam's Club for a new tv, burgers and beer. The essentials.
They were able to put up the tv quickly and sat down to enjoy it.
The boys had splashing contests. I think my boys really liked having boy cousins to hang out with. B keeps talking about them.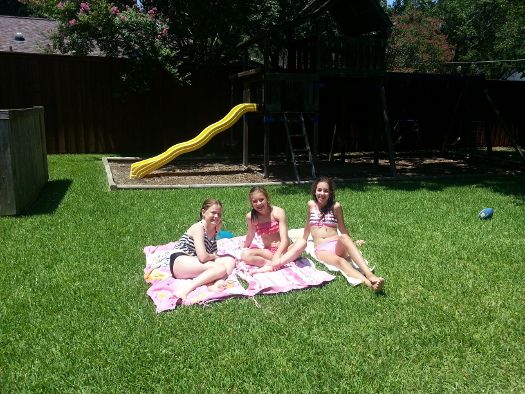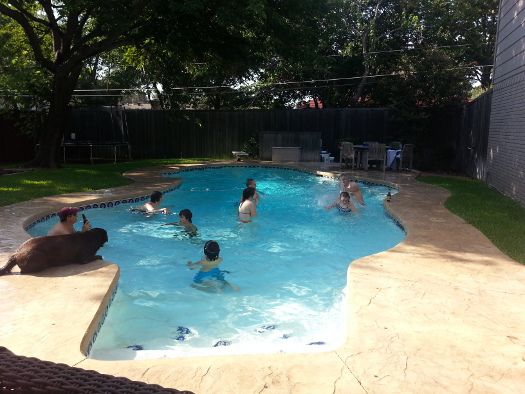 It was a nice afternoon.
This morning they left for Houston to visit BIL#1's family and S#4. We met for breakfast before they headed out.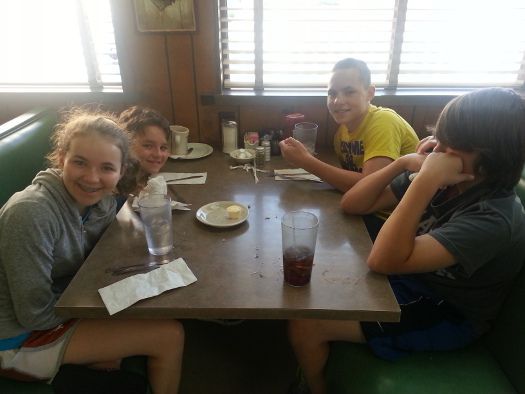 I don't know what was up with A this morning. She was out to goof up all the photos.
We were all happy to hang out with the Iowa cousins. It had been way too long. Maybe we'll make a trip up north to visit them next time.