J played a little golf this summer. He went to clinic on Saturday mornings with his cousin M when our schedule allowed. Saturday was the end of summer tournament.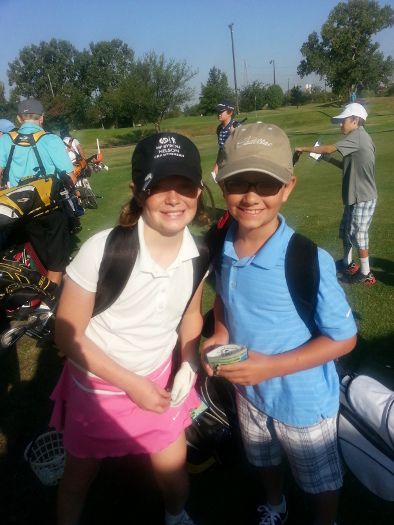 J was a bit nervous. It was the first time he had played a round of golf since December. It is a nine hole par 3 course that they played twice. I took him. DH & B joined us after they finished the first 9. DH walked the course with J while I got knitting time in watching B hit some balls.
In the end J & M tied with an 82, not bad at all.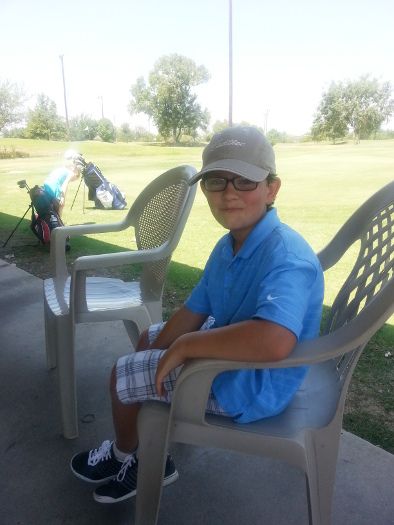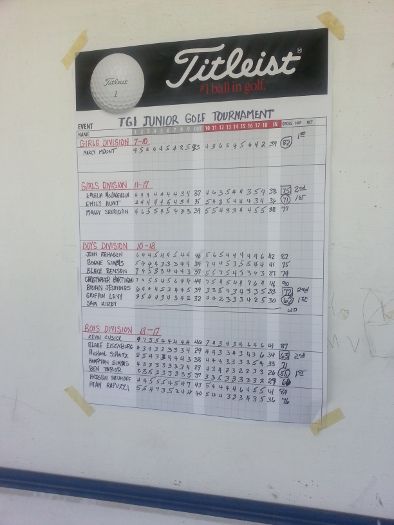 J's looking forward to playing more golf this fall.