We've been busy.
J had his science fair last Friday. It turned out well.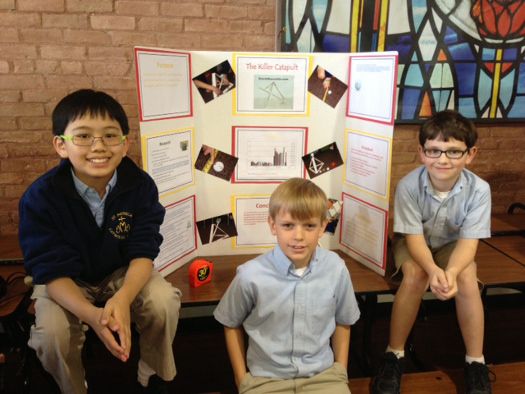 The boys had friends spend the night on Friday. DH took A to the Irish Festival to see her cousin dance and escape the evening with boys. She got a nice scarf and she tried haggis.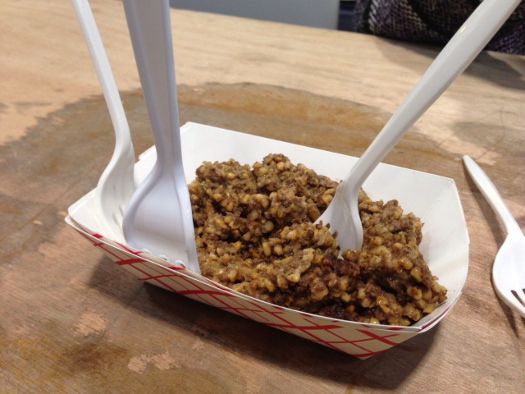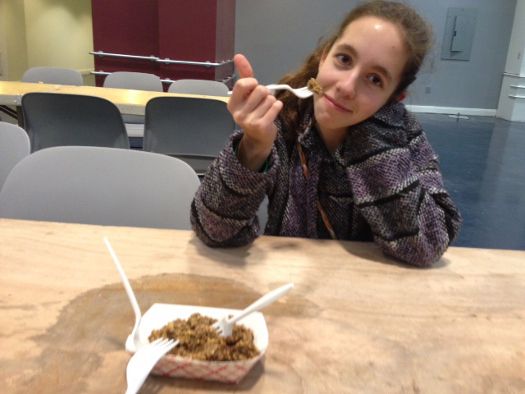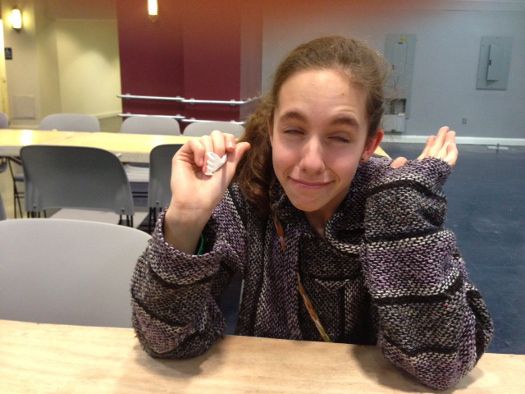 Hey, at least she tried it!
Saturday morning, the boys made good use out of the bike ramps they got for Christmas. Dunking basketball.