Today the temps broke into the 50s and we all headed outside to play. We have had bad cabin fever with all the ice, snow & freezing temperatures.
We had a rousing game of family basketball and lots of fetch with Frankie the dog.
A & J found the pogo stick J got two Christmases ago. After lots of falling A figured it out.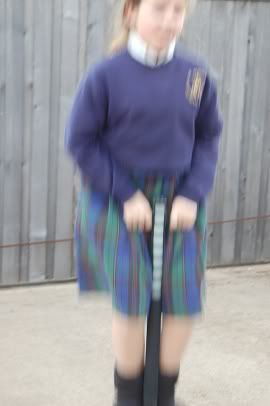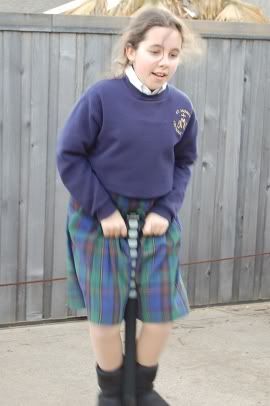 J tried hard but he doesn't really have the weight to make it bounce consistently. He definitely got an A for effort.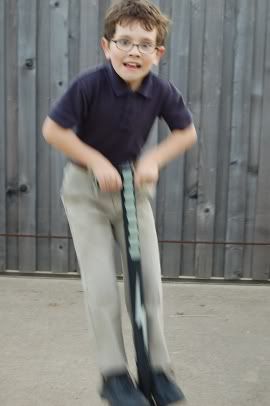 B didn't want to try to pogo stick but didn't want to be left out of the picture taking. He got on his spinning bike that he got for Christmas to show off.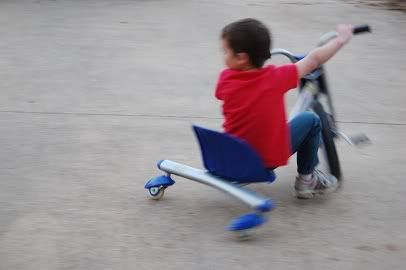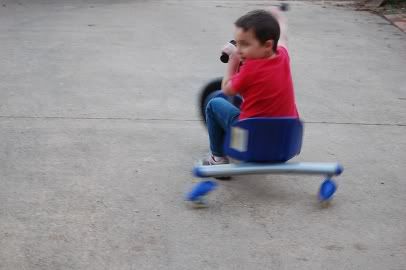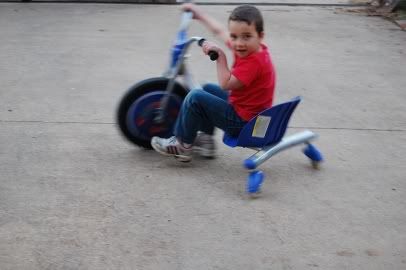 The sun went down and it quickly got cold again. We are looking forward to the rest of the weekend and the predicted highs in the 70s!