So here we are 4 days into the big Ice Storm of 2011.
The boys spent the last two days playing outside. Crazy kids, it's cold out there. B was especially happy because he got to play hockey on real ice. They rigged up a sled with a plastic bin lid. DH let them eat nasty dirty icicles hanging off the handrails of the portables (classrooms, not toilets, DH made me clarify!) at the elementary school down the street. Gross!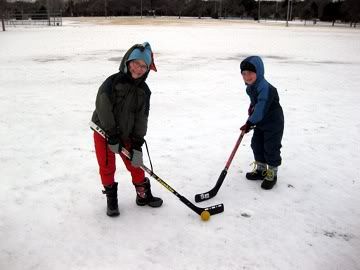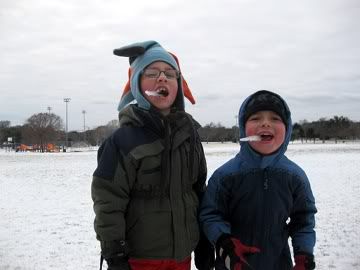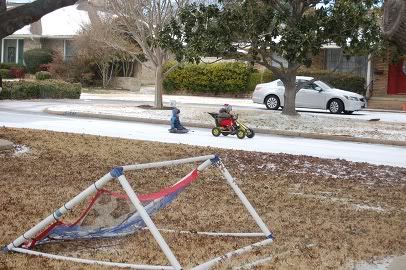 Our shower pipe was unfrozen by the hairdryer and we've left it running periodically so it doesn't freeze again. We were feeling pretty smug that we had escaped the ice storm without much damage. We saw several neighbors with plumbing trucks out yesterday. Our next door neighbors forgot to turn off the sprinklers which led to a big ole mess and several extra inches of ice.
All was going well until DH decided it was time to do some laundry. Luckily, I walked past the laundry room and realized that something didn't sound quite right. Our washer drain pipe had frozen and all the water was spilling over onto the floor. There is a lip/edge to the floor that kept the water out of the carpet in the playroom, thank heavens. It was pain to mop up but the laundry room has never been cleaner.
All the stuff moved out of the way to mop up the water.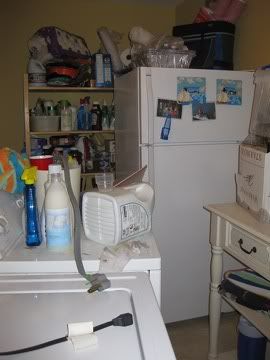 The load of towels in the quite deep sink!


Last night the ice storm turned into snow. We got several inches and it is quite pretty out.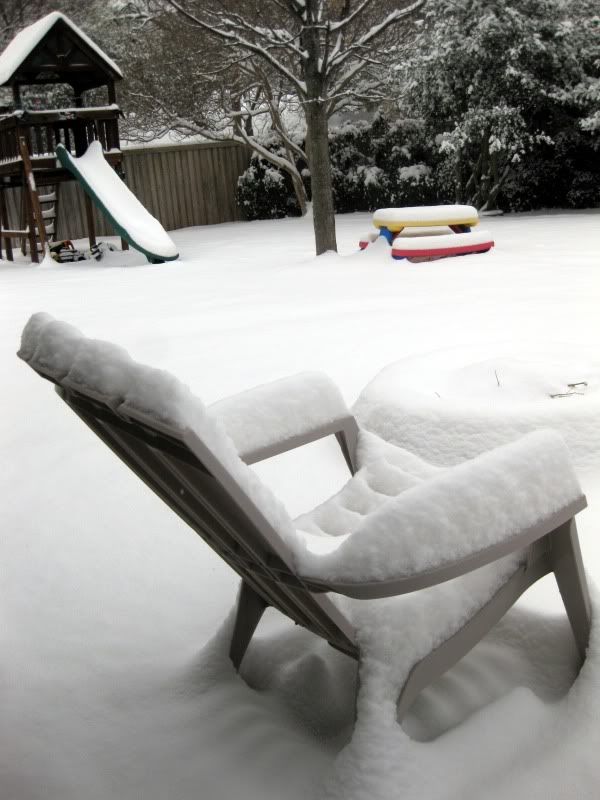 We're spending our 4th day out of school with Family Game Time and running around being very loud driving mommy even battier that I already was!