The next stop on the cruise was Grand Cayman. S#2 planned a snorkeling/stingray city tour for the family.
We had to take a tender from the cruise ship to the port. It was a confusing process and we barely made our tour. One temder later and we would have missed it. We did get to see the cool pirate ship while nervously waiting our turn.
The boat tour took us snorkeling first.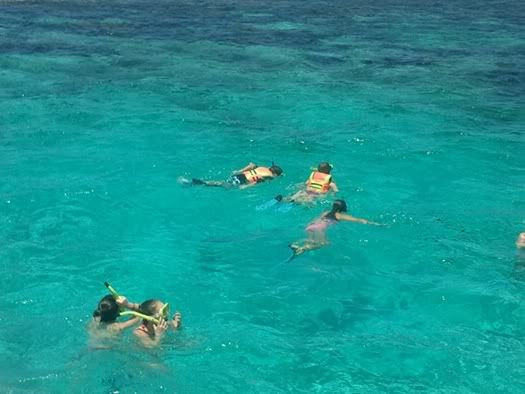 M



S#2



DH (and J behind him)



A

Next we went to see the stingrays. This was a cool experience. They were creepy when they swam around your legs, but they felt so soft. We all kissed the stingrays for good luck. Unfortunately, something happened with the camera. All of the pictures from snorkeling were saved but none of pictures or video from the stringrays were there. They disappeared. A took this picture from the boat of stringrays in the water.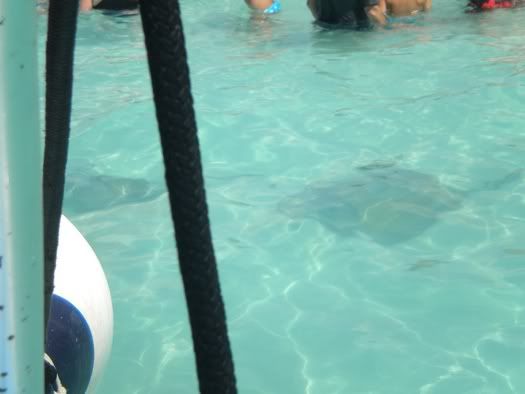 The bus driver for the tour was interesting. He kept stopping the bus to point out the iguanas. The iguanas were imported to the island years ago and, without a natural predator, they have multiplied. The driver especially liked to see iguana road kill. A took this cool picture of an iguana on the abandoned boat at the dock.
Back on the cruise ship, A&E were disappointed that the stingray pictures went missing, so they re-enacted it for us using their souvenir stuffed stingrays. They hung one blue blanket from the top bunks for the sky and the other blue blanket for the water.

A surprised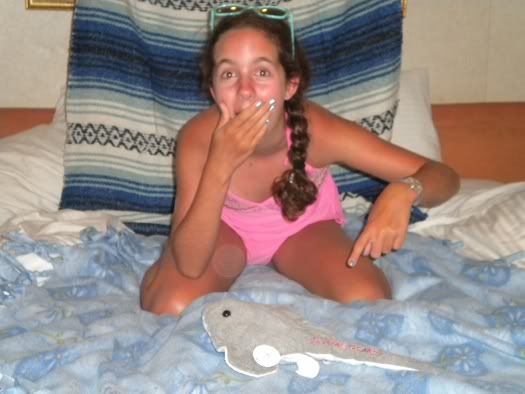 E nervous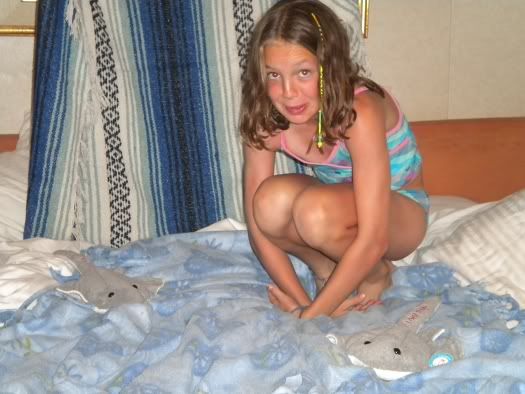 E holding the sting ray



A kissing the sting ray for 7 years of good luck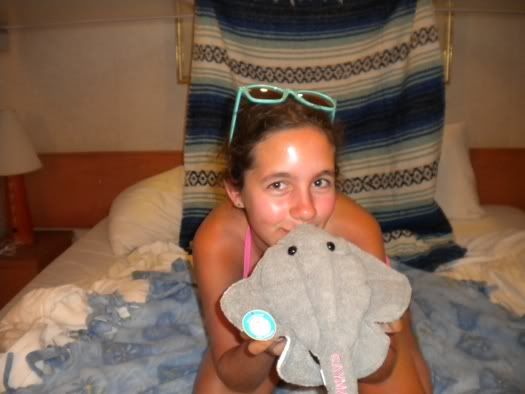 E kissing the sting ray for 7 years of good luck

We had a nice time in G.C. Next time I'd like to check out the beaches. The water there was unreal, so clear and so blue, I imagine the beaches are beautiful too.