Yesterday was my birthday. The kids had half day at school so we went out for a birthday lunch with the younger two cousins and my mom. We came back to the house for cake (that A made!) & presents.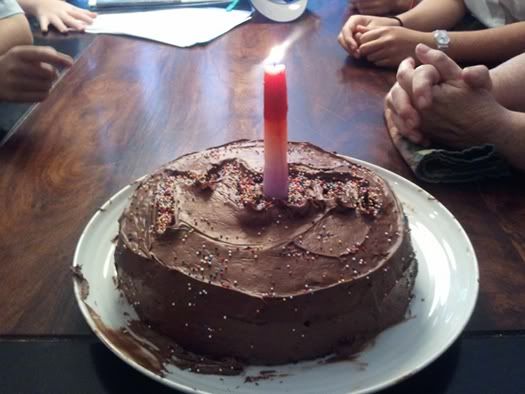 I got another random assortment of stuff picked out by the kids. I got new tennis balls since the dog chewed up the ones I got last year before we ever had a chance to play tennis. I also got a stylus for the ipad, which is cool, but causing fights over whose turn it is to use it.
After cake & presents, MIL took the kids for the night. DH & I headed out to a concert at House of Blues. The Old 97s is a band that we used to watch long time ago in our post-college, pre-dating, we're just friends period of life. Actually I saw the Old 97s with my girlfriends way more than I did with DH. He bought front row seats in the balcony so I didn't have to stand and be squashed and not see.
the crowded floor & I'm not there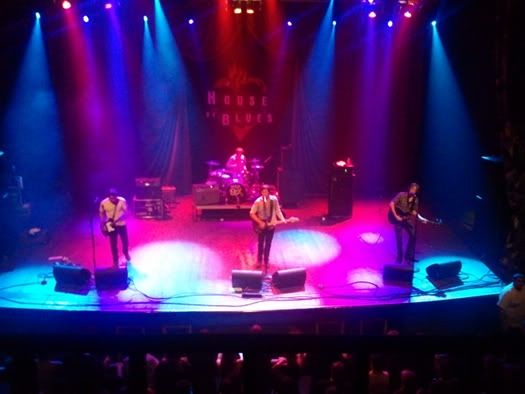 The concert was great. They even played one of my favorites, St. Ignatius. We were up until 2am. I'm tired. I have a headache. The children are back home and squabbling. Birthday is over, life is back to normal. At least I had a good day.