Our first stop on the cruise was Cozumel, Mexico. BIL#2 had a recommendation from a friend to go to Paradise Beach. It had lots of chairs for adults to lounge and lots of toys for kids (and adults) to play on.
the toys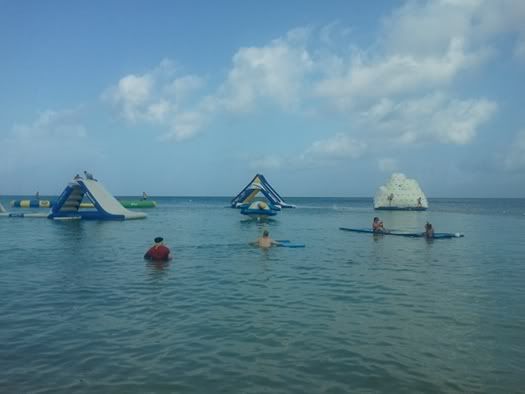 lounging



hair wrapping



DH climbing the iceberg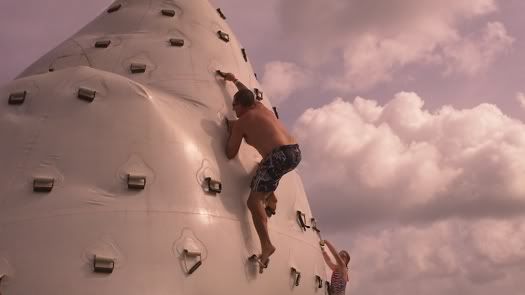 he made it!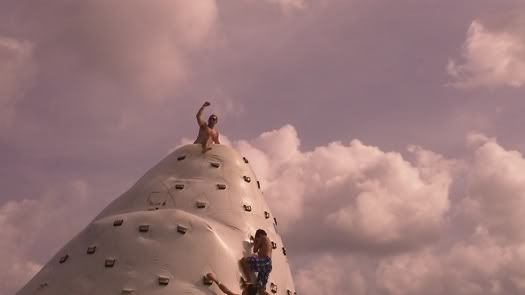 and so did M



E on the slide



A on the slide



B off the slide



J under a big splash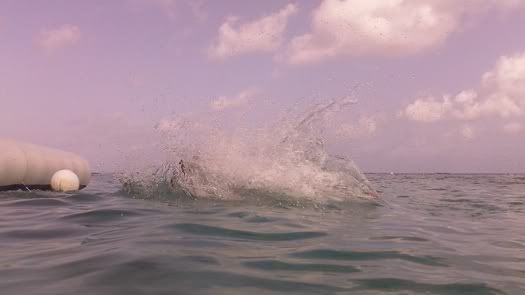 J without the splash



A&E on the beach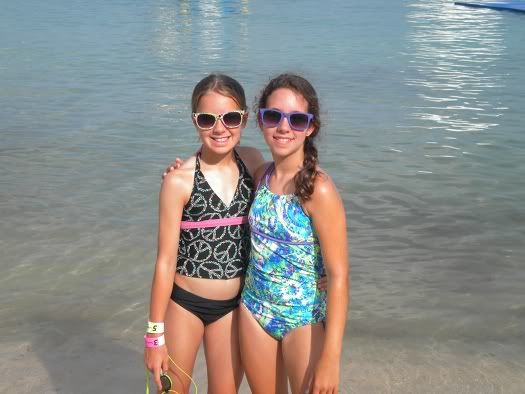 B's souvenir from Cozumel - a blue panther Mexican wrestling mask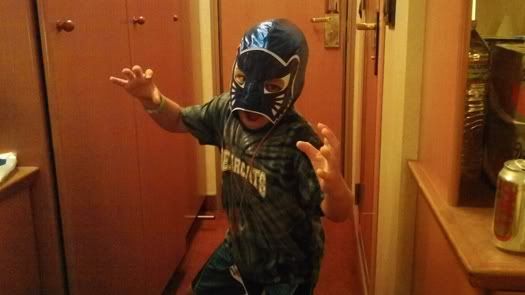 After lots of guac & chips, fish & shrimp tacos, Miami Vices, snokeling and playing we headed back to the ship. It was a long day of sun and fun.