This morning at 9am, the monarch was still in the chrysalis. At 9:15, I looked over and saw this: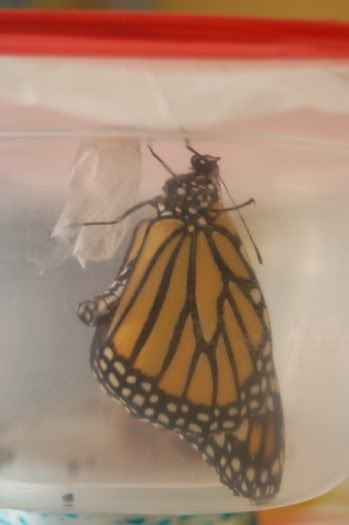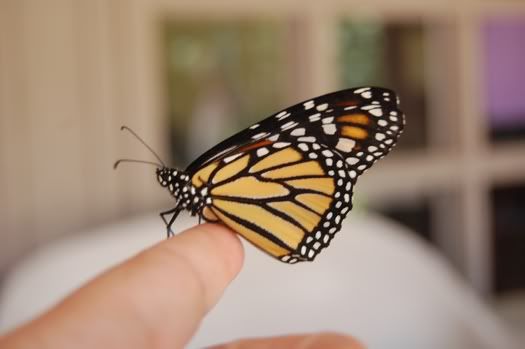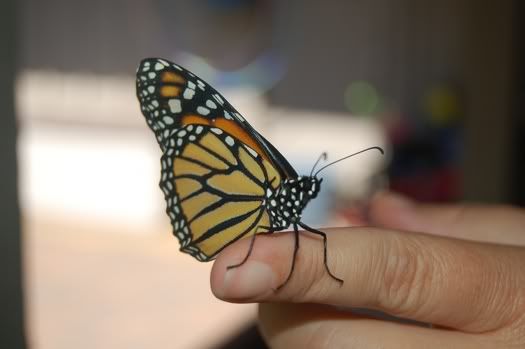 COOL! I was excited but also not sure what to do. Should I just put it outside and let it fly away when it was ready? Or should I keep it until the kids were home? What to do! I finally decided to keep it until the kids were home. I put it in one of the boys' bug box.
When everyone was home from camp we let it out. I had to reach in to get it out of the box.
I tried to take another picture of it on my finger but it flew away immediately. By the time I was able to snap the picture, this was all that was left.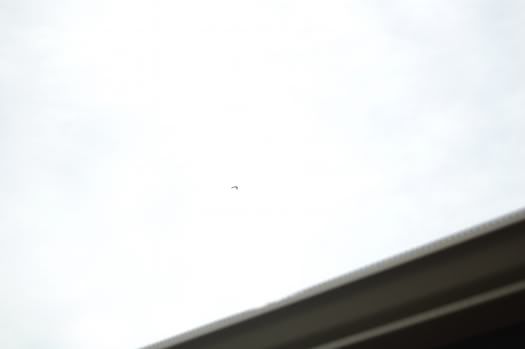 Raising the Monarch was such a cool experience, I might try it again someday.