DH got me a
pasta roller attachment
for my kitchen aid mixer for my birthday. It has been sitting on a shelf in the kitchen for the past 4 months. I've been contemplating making pasta for that long too. Today was finally the day.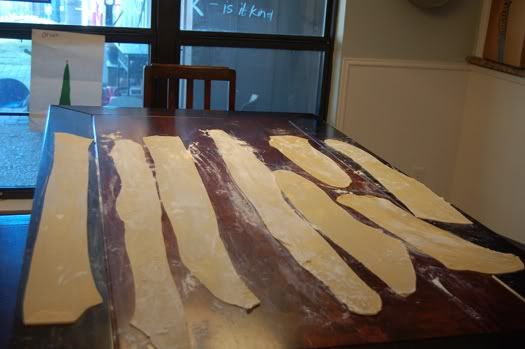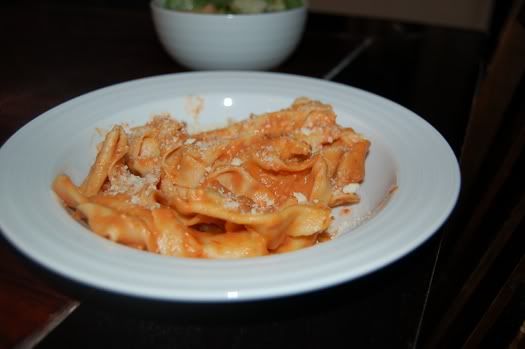 The roller was much easier than the hand crank kind. The meal was delicious. Well worth the effort.
The pasta I made using 6 eggs/3 cups of flour and served it with this
sauce
.