The weather here has been decidedly strange. It's been warm, highs in the upper 70s. It feels almost like summer. Not the dreaded middle of July/early August summer, but the end of April/beginning of May not yet unbearable summer.
I think the warm weather has influenced the boys. They finally decided to cut their hair and are sporting their summer cuts early this year. Neither wanted their picture taken. I insisted that the blog needed it.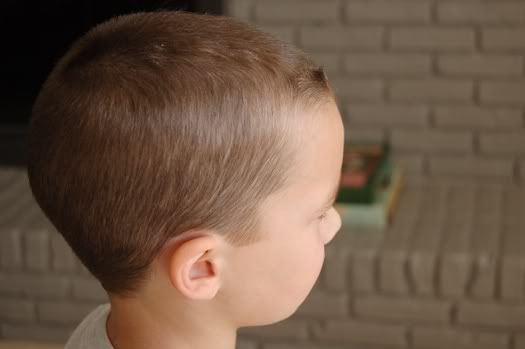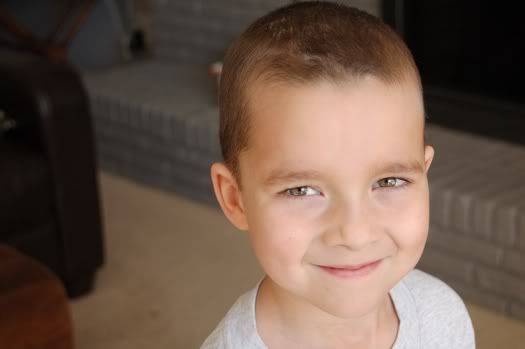 Of course, January has been so temperate, I'm afraid of February and terrified of August.