We had a busy 3 day weekend. A is working on a science fair project so she spent two afternoons playing Just Dance 3 on the Wii. Somehow that is science. We had two soccer games and a basketball game. DH & J went to a derby car making session at a hobby shop. Friends came over for dinner so there was cleaning and cooking to go along with that. I watched another episode of Downton Abbey with S#5. So good!
By Monday I was ready for some quiet down time. Instead I spent the day
making
helping John make a banner for his Cub Scout Parvuli Dei project.
After an hour or so of moaning about not knowing what to put on it,
we
he came up with this.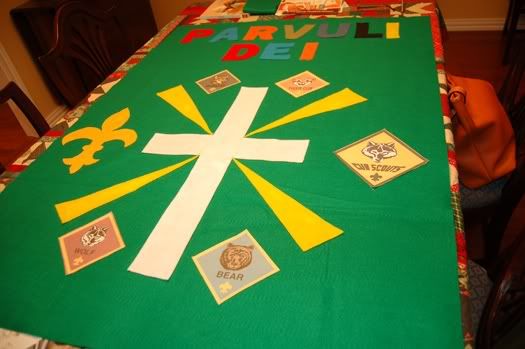 A spent her Monday making a painting for her friend who likes horses. When she saw me taking pictures of the banner, she insisted that her efforts make the blog too.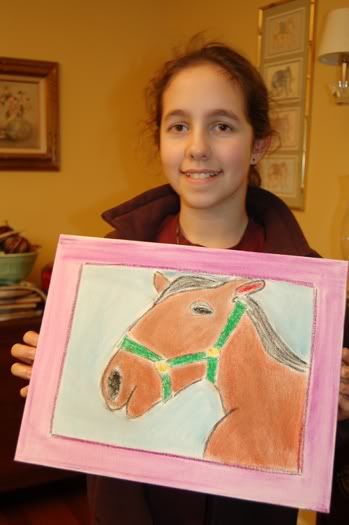 Brian didn't get to make anything but he did go to soccer camp and had a blast.