We had a record high of 85 yesterday. We took advantage of the afternoon and went to the
Dallas Zoo
to finally see the new
Savanna
exhibit. The new section of the zoo was very nice, so much better than the old cement cells the animals used to be housed in.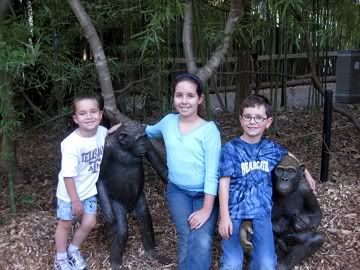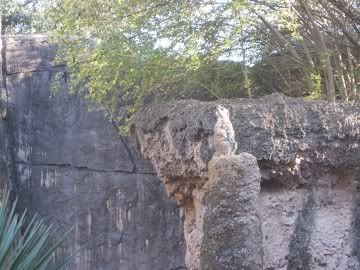 My favorite part of the zoo is still the Nature Exchange. The kids all brought in their bags of collected stuff. It was a great visit. We stumped the guys with a green metamorphic rock that they cracked open with a hammer to get a better look at what it was made of. We surprised them with a strange mushroom that they had never seen before. J brought in a jacaranda seed pod that was in "great condition" and got one of the guys all excited. A brought in the leftover bee honeycomb and chrysalis from the swallowtail that we had this summer.
Someday I want to work at the Nature Exchange and look at interesting things all day long.