We've had a week of Christmas programs.
Tuesday night was A's night. I pushed my way to the front of the aisle and then was offered a seat in a front row. Prime picture taking spot, except the boy in front of her was too tall. It was a prime picture taking spot, wrong angle. Here's her forehead.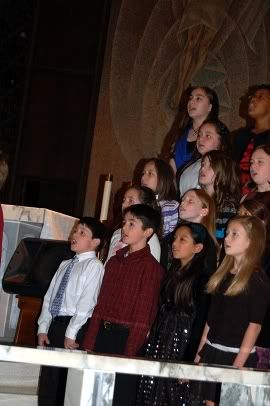 Last Saturday the grandmothers took A out shopping for a Christmas dress. Since she is very opinionated about her clothing, I think it was quite frustrating for the two of them. Mom said she couldn't/wouldn't yell at her the way she used to yell at us, "Just try it on, I don't care if you don't like it, try it on for me!", which meant that was always the outfit we ended up choosing. She did look nice in her new dress.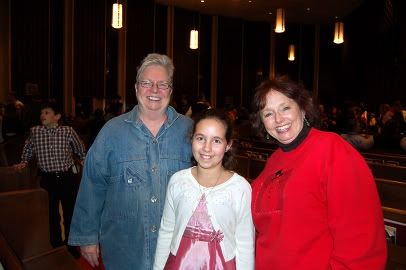 J's program was Wednesday afternoon. He had a speaking part in the nativity.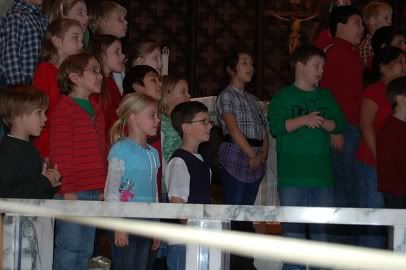 B's program was this morning.
A&J skipped the last day of school & their Christmas parties to attend B's program. They were hoping to hang out with the cousins who flew in from Kazakhstan last night. However, they brought illness home with them, so only Marcy joined us for the program and lunch.