This morning I returned to my life of drudgery, waking up children, forcing them to dress in uniforms, making lunches and driving them to school. I don't think I was any more ready for the kids to return to school then they were. Luckily this morning went very well for all.
Entering 5th grade and 2nd grade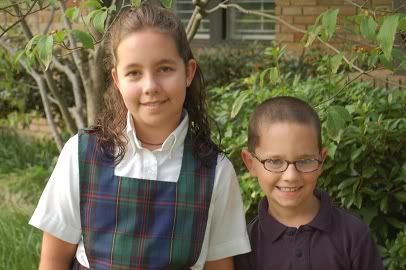 A lick for good luck from Frankie the Dog



A stopped long enough to snap a picture . . .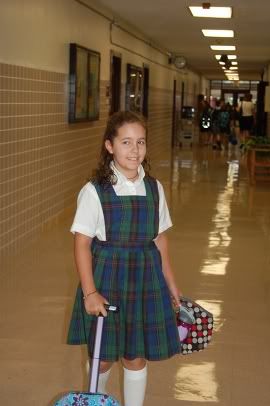 and took off down the hall. Moms do not walk 5th graders to their room on the first day of school!



J waves goodbye!