Tomorrow is the last day of summer. Wednesday, A & J start back to school. At the beginning of summer, I got the July issue of Martha Stewart Living. One recipe,
Marshmallow Cookie Sandwiches
, had A drooling and I promised her she could make it later in the summer. Of course I waited until the last minute but at least I didn't break my pinky swear.
Making marshmallows



The gelatin smells like hooves!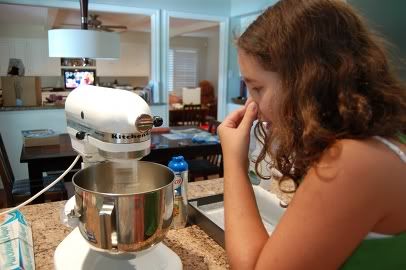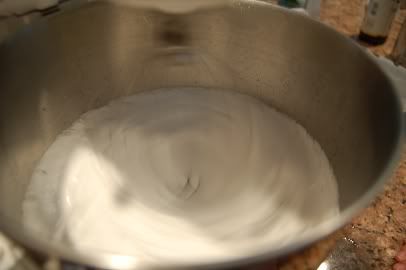 Today cousin E came over and we made the actual sandwiches. It was a big mess with chocolate ending up all over the girls' fingers, necks, elbows & noses. They had fun and made with these yummy looking treats.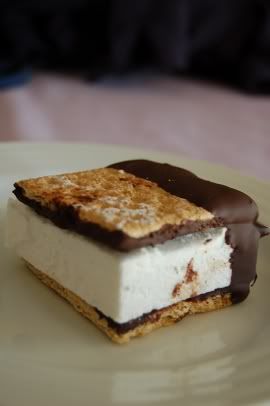 This afternoon we're eagerly awaiting the announcement of class lists so we find out what teachers they will have for next year. Once the lists are out, we're meeting a few families up at the pool for one last hurrah. It should be a nice end to our summer.