We're staying home this spring break. One year ago
we
were
visiting
the
cousins
and
skiing
. This week hasn't been nearly as exciting but we tried to do something fun every day.
Monday: a trip to
Central Market
where we bought lots of food and tried every sample except the wine.
Tuesday: a trip to the
zoo
with J's buddy and his family
Wednesday: watch
Alice in Wonderland
at the
Inwood
with the cushy couches and bean bags. (I got lice heebie jeebies but I washed everyone's hair in tea tree oil shampoo, hopefully we'll stave off any infestations)
Thursday:
geocaching
and
Braum's
(chocolate chip cookie dough (A&J), chocolate chip(b), peanut butter cup(me))
Friday: spend the day with grandma
Saturday: A's friend is coming over and the boys might go to the batting cages to get ready for machine pitch baseball which starts as soon as soccer is over.
I didn't take my camera along for any of these outings. This afternoon I finally remembered that my phone takes pictures too. And not bad ones considering it is a cell phone.
Geocaching over the highway




cache in a strip mall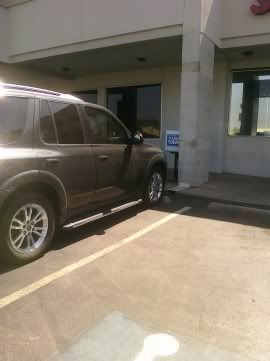 found one in a hidden park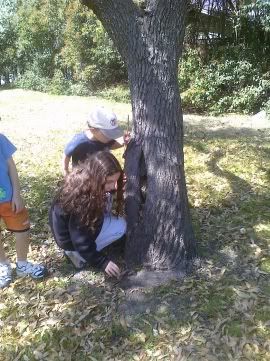 At Braum's for a surprise treat