We finished up the
shower renovation
in August. The bid from the contractor included renovating the children's bathrooms too. We told the contractor that we would prefer to delay starting the job until we knew that they would be able to do complete it in a timely manner. That delay ended today.

Boys' Bath
Before


After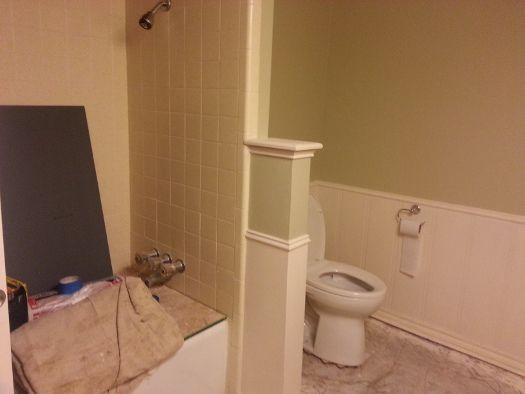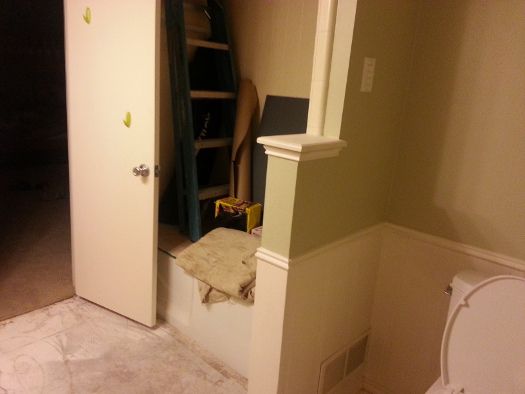 A's bath
Before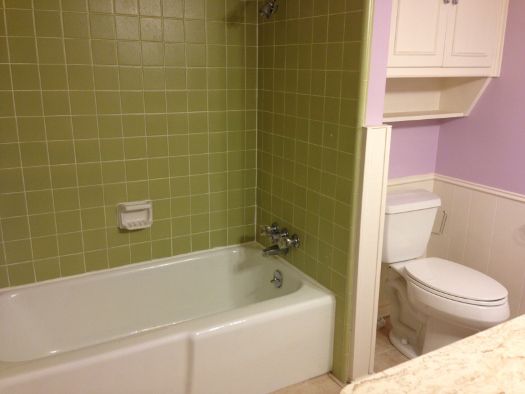 After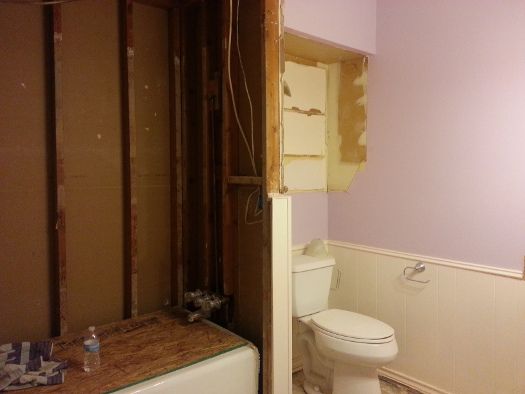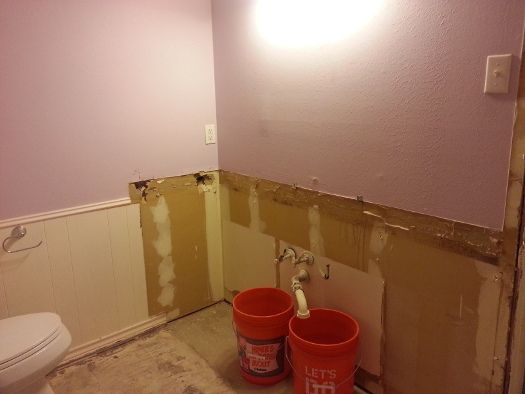 We met with the stone guy after Labor Day to pick counters and tile for the shower surround. Once I got the samples home, I decided our existing floors weren't going to look good with the new counters. I went back to the tile store and found something for the floors.
Clockwise starting with the darker grey subway tile: Boys' shower surround, A's shower surround, counter and floor tile.
Hopefully it will all look good together.