Last Sunday (a week ago, not two days ago) we had a mostly free day, no plans until 4pm. We decided to take advantage of it.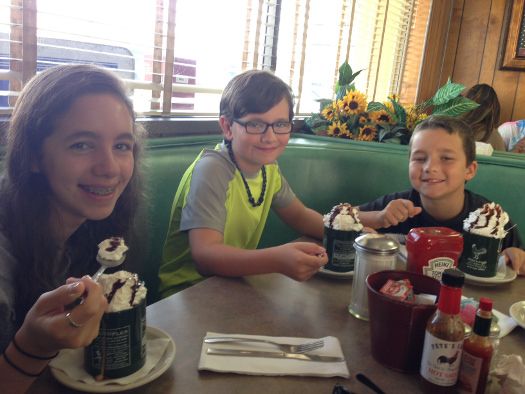 We started with breakfast at Pete's. Despite it being hot, the kids all had hot chocolate.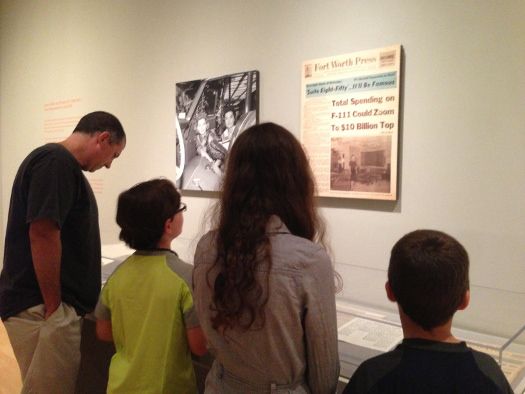 Next we headed down to the DMA to the
Hotel Texas
exhibit. We didn't know much about the exhibit except that it had something to do with the 50th anniversary of the JFK trip to Texas and the assassination. It ended up being very interesting. It was the artwork that was hung in the hotel room where Kennedy stayed in Ft. Worth. They organized an exhibit of original artwork to display in the room, replacing the typical hotel art. All but three of the art pieces were exhibited again.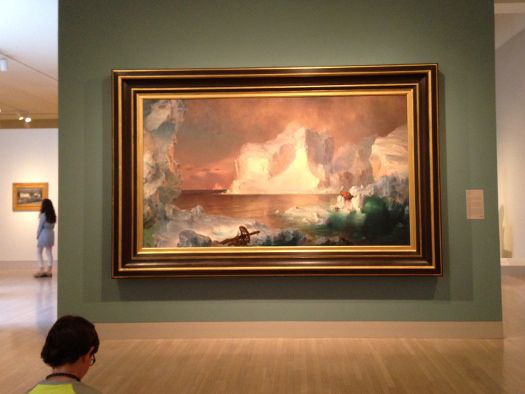 The Icebergs
returned to the DMA! It had been out on loan for a year or so. It is my favorite painting in the museum collection and I missed it. I don't think the rest of the family was as excited as I was. You can see, J looking at his iTouch and A wandering and B is probably touching something he shouldn't.