We went on The Big Trip this month. It has been in the works since late last summer. The Big Trip was a Disney Cruise to Alaska bookended by visits to Seattle, Whistler, BC and Vancouver. We were joined by all of the ILs and S#2's family. It was perfect.
There was too much to cover in a single post, so this is going to have to be a series.
Day 1 : Seattle
We flew out early Thursday morning to Seattle.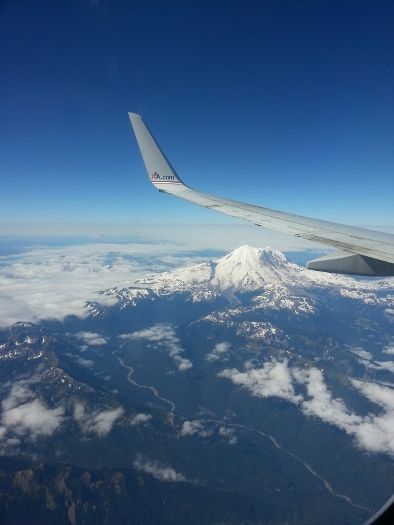 We dropped out luggage in the hotel room and headed straight to an afternoon baseball game. Of course, we went to a baseball game. Mariners v Red Sox.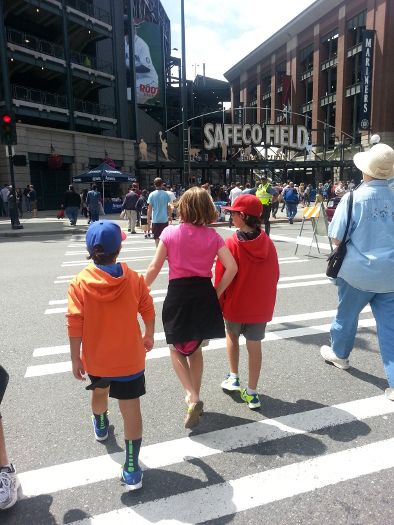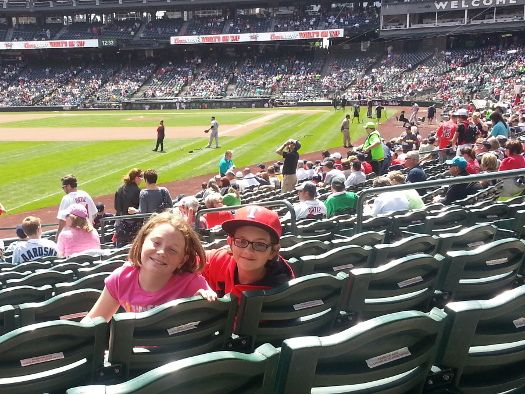 Safeco was a nice ballpark, it felt much smaller than the Ballpark. I did have to walk a very long way to find a hotdog. They had all kinds of other selections which sounded great but the boys asked for hotdogs. I guess I'm spoiled by the Ballpark were practically every stand sells hotdogs. It was a good game. Mariners won. Boys & DH got souvenirs. A said she had enough sports t-shirts and she doesn't really like sports.
After baseball, we headed to Pyramid Brewing across the street. We met my college friends and their family. It was an exciting visit because DH & I got to meet our goddaughter and B got to meet his godmother. It was such a great evening. We spent hours talking. When we finally stopped and said our goodbyes, it was late. We were a block or so away from the restaurant when we realized that we never took pictures. I guess that means we have to go back to Seattle or they need to come to Dallas or we need to meet somewhere in between.