Day 4: Whistler
We headed into Whistler in the morning to go up the mountains. We took the gondolas up Whistler.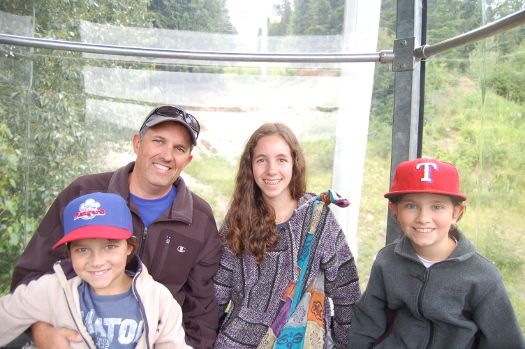 The whole trip I tried to take pictures with Christmas cards in mind. Just to show my friend Susan that her kids are not the only ones.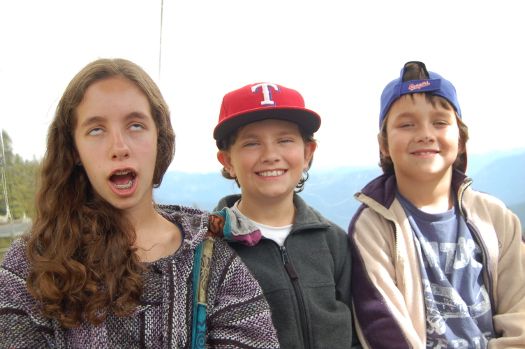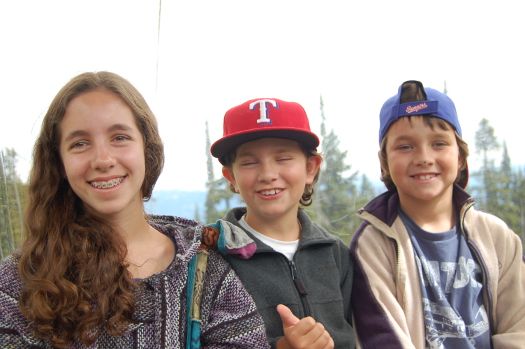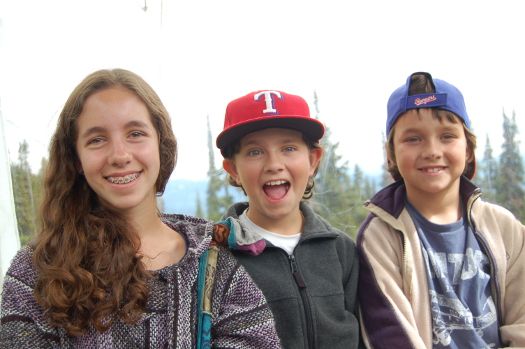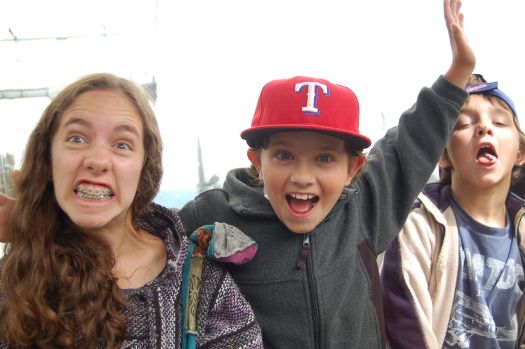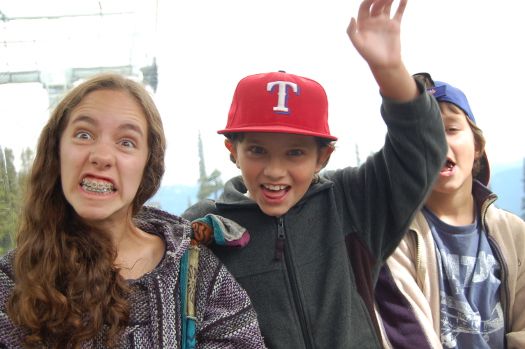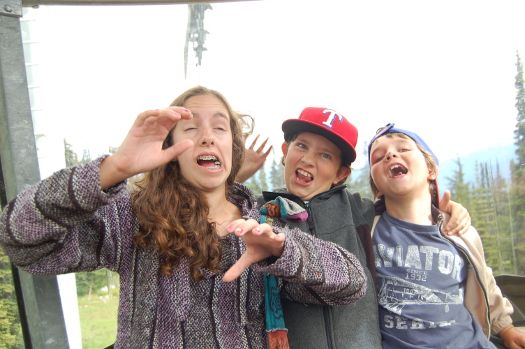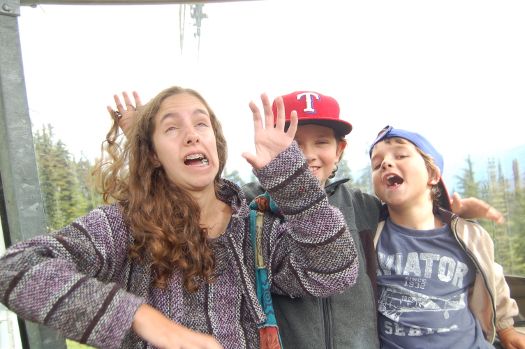 More photo ops with the Olympic rings at the top of the gondolas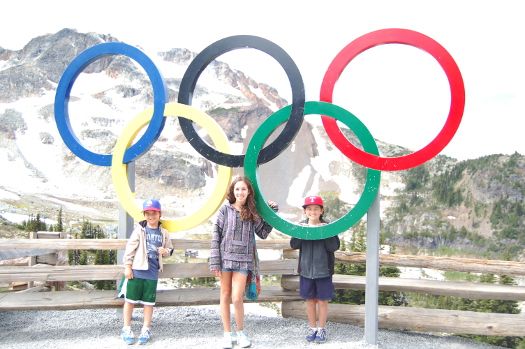 You could take a short hike down a ways and take a chair lift up to the very top of the mountain. It was cold but we did it anyway.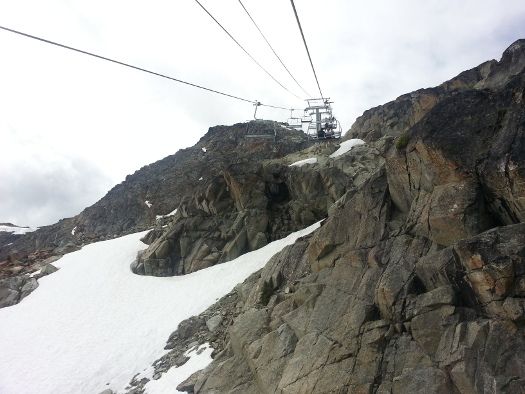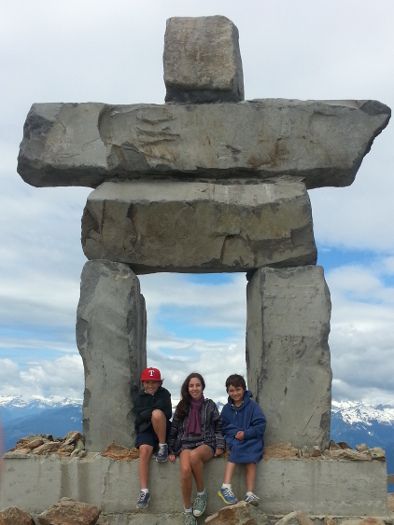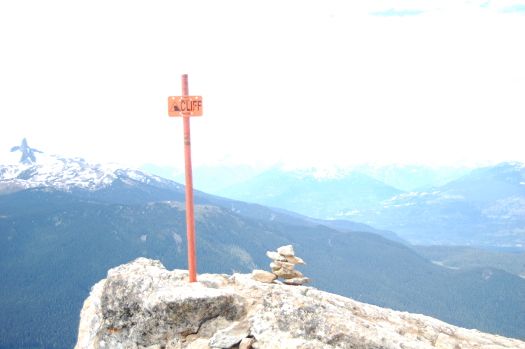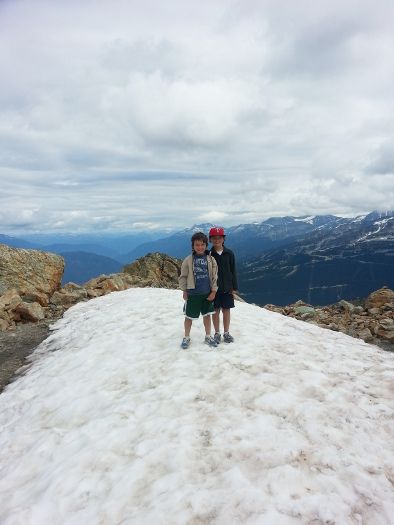 The last photo shows the hiking trails at the peak. I wish we had been more appropriately dressed and we could have gone for a short hike. It probably had some beautiful views.
After the chair lift we hiked back up the gondola landing. It was a lot tougher go up than going down. Next we went on the
Peak 2 Peak
gondolas that take you to Blackcomb.
We went across and got right back on to check out the glass bottom gondola.
Not all that exciting. At least we didn't sit through the very long line that was on the Whistler side. After a trip back across to Blackcomb, we had lunch in the cafe and took chairlifts down.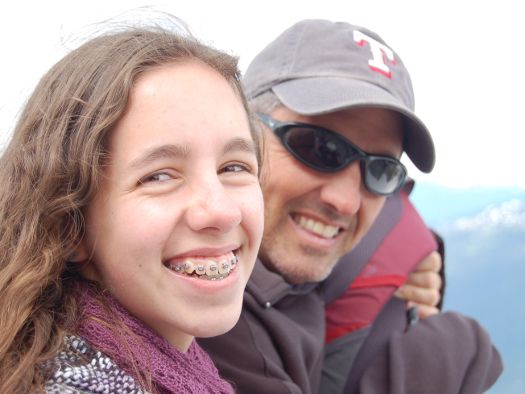 On our way back to Squamish, we stopped at Brandywine Falls to check out the scenery.