We renovated the bathroom when we moved into this house almost 7 years ago. It needed to be done because it had been chopped up to make it wheelchair accessible. The result was fine, but it was never the best job. We've known the shower had issues for several years. We tried fixing grout issues and re-caulking, but it wasn't enough. The pest control guy told us that our issue with ants in the shower is from water and we needed to fix the shower to end the ant problem.
Finally almost 3 months ago, DH discovered a wet spot in the carpet in our bedroom. After pulling on the carpet, he discovered mold. Yuck. We haven't used the shower since. The contractor finally started working on the shower last week.
First they ripped it down to the studs.
See the water damage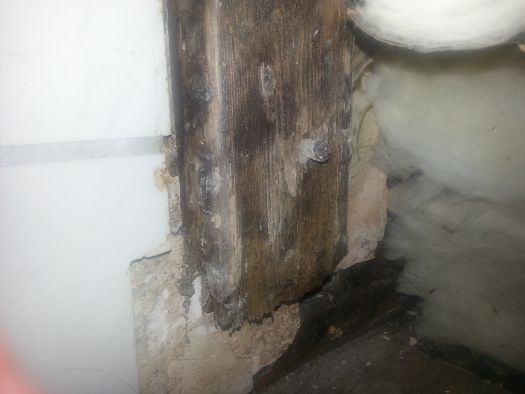 Then they reframed it.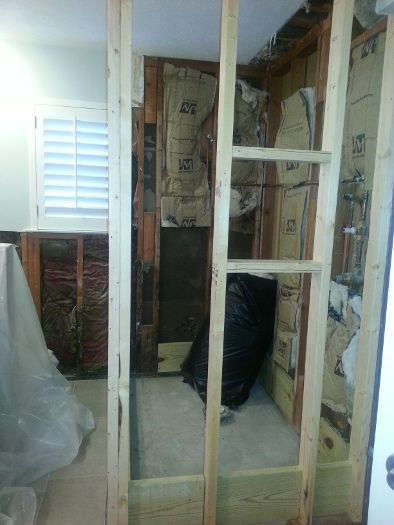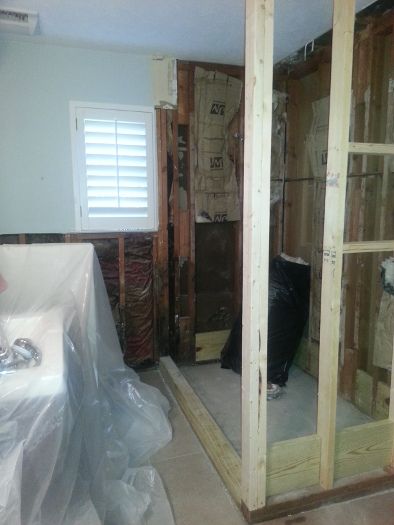 Things slowed down and they didn't come for several days. I think they are trying to finish up another job, not sure. They showed up again yesterday and put up the hardiboard. They are suppose to come back on Monday to start the tile job.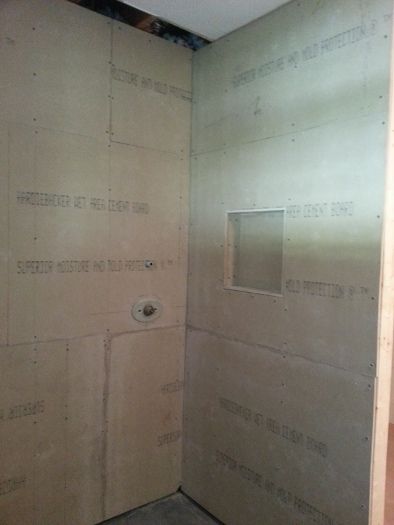 I'm keeping my fingers crossed that I actually like the tile we chose. They don't make the original tile any more and I had to go with something that was different but hopefully blends well. If not, we'll have a lot more renovating to do!